Credentials
Editorial press wishing to cover Music Biz 2018 should complete this form. All requests will be reviewed and approved if appropriate.
Non-editorial press (sales and marketing professionals from the media outlets) are not eligible for complimentary press registrations and should consult the main Music Biz 2018 registration form.
If you have questions regarding credentials, please contact Laurie Jakobsen (laurie@jaybirdcom.com) or Bill Greenwood (bill@jaybirdcom.com) at Jaybird Communications.
---
Press Releases
---
Event Images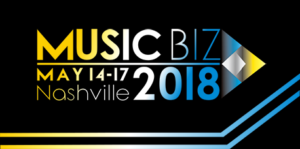 Download the web version here and a print version here.
For the Music Biz logo or bio and photos of top executives, click here.