Music Business Hall of Fame to Launch at Music Biz 2018 Conference With Tower Records' Russ Solomon as First Inductee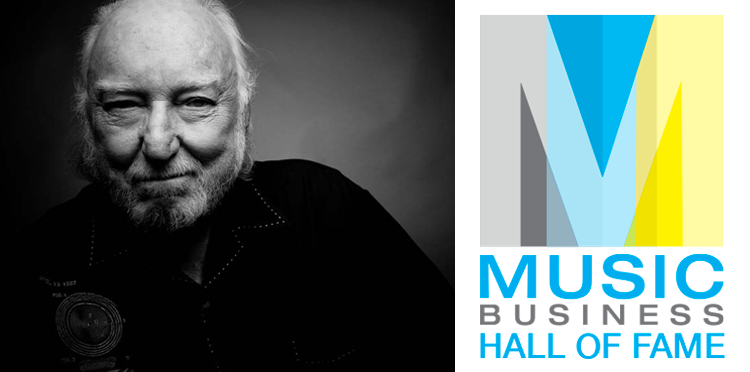 Colin Hanks, Acclaimed Actor and Tower Records Documentary Director, Will Induct Solomon
April 10, 2018 – As part of its 60th Anniversary conference, the Music Business Association (Music Biz) has announced that the Music Business Hall of Fame — which was previewed at last year's conference and will celebrate the achievements of industry executives, companies, media, venues, institutions, and others who have significantly contributed to the growth and continued success of the music business — will have as its first inductee the late Tower Records Founder Russ Solomon, who passed away on March 4. The Hall of Fame will have its official launch as part of the Music Biz 2018 Awards Luncheon on Thursday, May 17 at the Omni Nashville Hotel. Acclaimed actor and director Colin Hanks, who directed the 2015 Tower Records documentary All Things Must Pass, will pay tribute to Solomon. Music Business Hall of Fame inductees will be selected annually by the Music Biz Board of Directors, which consists of top executives from a wide cross-section of the industry, including major and independent labels and distributors, digital music services, wholesalers, and independent record stores.
"As we celebrate our 60th Anniversary, the timing was perfect to introduce the Music Business Hall of Fame, which will give us the opportunity to highlight those who have had a tremendous and lasting impact on the business, while providing an example to the next generation who will carry it forward," said James Donio, President of Music Biz. "I had spoken with Russ to tell him he would be the first inductee, and he was humbled and excited to have been selected and planned to be in Nashville for the ceremony. While we were shocked and saddened to learn of his sudden passing, we feel this will be such a fitting tribute to a man who revolutionized music retail with Tower Records. We can think of no one better than Russ to be the first, and for all future Hall of Fame inductees to follow."
"Russ was indeed one of a kind, and I'm incredibly grateful that I was not only able to help tell his story with All Things Must Pass, I also learned a great deal from him. But far more importantly I got to know Russ and am lucky to have been able to call him a friend," said Colin Hanks. "Much like the members of the Tower Records family, I will miss Russ dearly but take comfort in seeing his legacy live on and am honored to induct him into the Music Business Hall of Fame."
Additionally, Hanks will attend a screening of All Things Must Pass at the 2018 Nashville Film Festival that will be held at 7 p.m. CT on Thursday, May 17 at the Regal Hollywood 27.
Russ Solomon started his career selling records at his father's Sacramento drug store, opening the first Tower Records location in 1960 in the Tower Theater building. The business thrived, and in 1968, he opened his first satellite store in San Francisco, which became the largest in the U.S. His third location, in Los Angeles, brought him an increasingly high profile as the flagship store grabbed the attention of the entertainment industry. After expanding across the U.S., Tower Records became the first foreign retailer to crack the Japanese market. Their store in Tokyo's Shibuya district was the world's largest music store, with 52,000 square feet of sales floor.
Tower Records revolutionized the way people experienced, listened to, and bought music. It was the first music retailer to offer a comprehensive selection of music in a wide variety of genres — all in one location — with stores open until midnight, listening stations to sample new music, and employees who knew and loved the product. At Tower's peak, Solomon was running a billion-dollar business with locations across the U.S. and in 20 countries on four continents. In contrast to many large chains, each branch did its own ordering based on local tastes, a business model that served the company well. After decades of phenomenal success, with changes in the music industry the company fell on hard times, eventually forced to liquidate and close its doors in 2006.
Colin Hanks directed the acclaimed Tower Records documentary All Things Must Pass, which premiered at the 2015 SXSW Film Festival and opened in theaters to rave reviews in the fall of 2015. He has since directed the HBO documentary Eagles of Death Metal: Nos Amis (Our Friends) — which premiered in February 2017 and received nominations for Best Documentary and Best Music Documentary at the 2017 Critics' Choice Documentary Awards — and the animated short film The Amazing Adventures of Wally and the Worm, which debuted to positive reviews at the 2017 Tribeca Film Festival.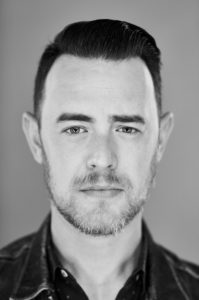 Hanks is also an acclaimed actor who can be seen in the hit CBS comedy Life in Pieces, currently in its third season, and most recently on the big screen in Jumanji: Welcome to the Jungle. His prior television work includes the acclaimed FX mini-series Fargo — for which he received individual nominations at the 2014 Golden Globe Awards, Primetime Emmy Awards, and Critics' Choice Television Awards — as well as Dexter, Mad Men, NCIS, and web series Burning Love. His film credits include Elvis & Nixon, which centers on the famous meeting between Elvis Presley and President Richard Nixon at the White House, as well as the romantic comedy No Stranger than Love, historical drama Parkland, The Guilt Trip, independent film Lucky, Oliver Stone's George W. Bush biopic W, ensemble comedy The House Bunny, thriller Untraceable, The Great Buck Howard, Peter Jackson's King Kong, Orange County, Get Over It, Alone With Her, Standing Still, Rx, 11:14, Whatever It Takes, and Steven Spielberg's award-winning 10-part miniseries Band of Brothers for HBO.
The Music Biz Conference is the music industry's premier event, giving the commerce and content sectors a place to meet with trading partners, network with new companies, learn about new trends and products impacting the music business, as well as music creatives a place to discuss their craft and learn more about the legal, metadata, financial, and other matters that impact their royalties. The 2018 event, which will celebrate the Association's 60th anniversary, will feature the presentation of the Presidential Award for Outstanding Executive Achievement to Cary Sherman, CEO of the Recording Industry Association of America (RIAA); the Harry Chapin Memorial Humanitarian Award to Scooter Braun, who will also participate in a Keynote interview conducted by noted Washington, DC, Strategist and women's rights advocate Hilary Rosen; the Artist of the Year Award to Ed Sheeran; the Chairman's Award for Sustained Creative Achievement to Nile Rodgers; an Outstanding Achievement Award to record-breaking hit song "Despacito"; a Breakthrough Artist Award to Republic Records singer/songwriter Julia Michaels; and the Independent Spirit Award to the Radakovitz Family, owners of the iconic Sacramento, CA-based record store chain, Dimple Records. In addition, music industry veteran Lyor Cohen, Global Head of Music at YouTube/Google and Founder of music content company 300, will Keynote a Featured Presentation and Wendy Goldstein, EVP of A&R at Republic Records, will Keynote the Music's Leading Ladies Speak Out program. The conference will also feature the first-ever #NEXTGEN_NOW panel, featuring success stories from young industry executives. For the full Music Biz 2018 preliminary schedule, visit musicbiz2018.sched.com.
Registration for Music Biz 2018 is open now at www.musicbiz2018.eventbrite.com. For more information, visit www.musicbiz2018.com.
About the Music Business Association
The Music Business Association (Music Biz) is a membership organization that advances and promotes music commerce — a community committed to the full spectrum of monetization models in the industry. It provides common ground by offering thought leadership, resources, and unparalleled networking opportunities, all geared to the specific needs of its membership. Music Biz brings a unique perspective and valuable insight into the trends and changes that innovation brings. Today, we put our collective experience to work across all delivery models: physical, digital, mobile, and more. Music Biz and its members are committed to building the future of music commerce — together.
Music Biz Media Contact
Laurie Jakobsen, Jaybird Communications — laurie@jaybirdcom.com, 646.484.6764