Daily News & Analysis Feeds
Here you'll find the latest announcements on Association events and partnerships, the latest from within our member community, and expert reporting from around the global music business. If you'd like to receive updates like these sent directly to your inbox, sign up for our daily news feed email today!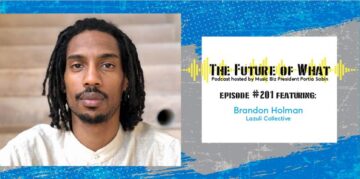 November 29, 2022 – The Future of What Episode #201 — The Lazuli Collective & Mental Health In Entertainment Industries
Born from the renewed calls for focus on mental health & wellness during the height of the COVID-19 pandemic, the Lazuli Collective works to establish "a new cultural paradigm" that puts the human needs of both artists and music industry executives front and center. In this month's interview, we sat down with the organization's founder, Brandon Holman, to discuss how the Lazuli Collective is making a difference for entertainment professionals, as well as the cultural shift taking place to support mental health and well-being.... Listen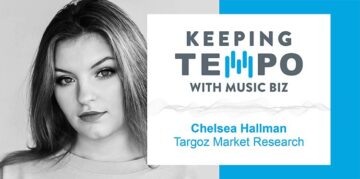 November 1, 2022 – [Keeping Tempo With Music Biz] – Finding A Fanbase: Training Algorithms For Music Discovery, Op-Ed by Chelsea Hallman from Targoz Market Research
In 2022, 46 percent of insights buyers from Coca-Cola to McKinsey revealed their spending on research projects increased over the past twelve months. Has yours? What's driving your strategy? Previous release stats, or tailored marketing research that explores precisely what your listeners want? Training algorithms or recommendation engines to feed your release to an audience that matches your target market's desired lyrical content, song features and past listening habits is paramount, particularly with emerging artists. Promotion teams must have the most effective listener profile at launch so they can coordinate early likes,... Read More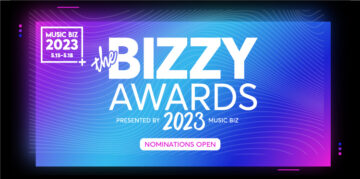 October 26, 2022 – THE BIZZYS ARE BACK — 2023 Bizzy Awards Nominations Now Open!
First held during last year's Annual Music Biz Conference, the Bizzy Awards allows our members to recognize those Association member companies & executives who deserve recognition for the ways they're working to advance music commerce and improve working conditions for EVERYONE who works in our industry! We're thrilled today to announce the return of the Bizzy Awards in 2023, and open nominations. The 2023 Bizzys will include the following categories: Leading Light Award, Agent of Change Award,... Read More