Daily News & Analysis Feeds
Here you'll find the latest announcements on Association events and partnerships, the latest from within our member community, and expert reporting from around the global music business. If you'd like to receive updates like these sent directly to your inbox, sign up for our daily news feed email today!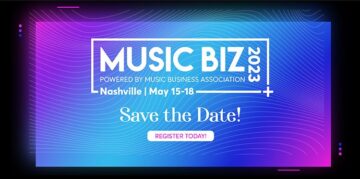 September 21, 2022 – WE'RE BACK — MUSIC BIZ 2023 Happens May 15 – 18 At The JW Marriott Nashville!
For more than six decades, the Music Biz Conference has been the point of origin for inspiration and collaboration in the music business, as attendees share the insights learned at our event with their peers and extend a ripple effect of change across the global industry. We can't wait to yet again open the floor to these impactful discussions and partnerships at the JW Marriott Nashville during Music Biz 2023! Click here to access everything you need to know — registration,... Read More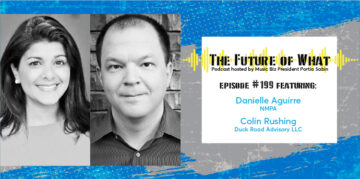 September 20, 2022 – The Future of What Episode #199 — The Impact of the CRB Royalty Rate Increase
The recent ruling by the Copyright Royalty Board (CRB) to increase royalty payout rates for songwriters and publishers is a great step forward in fairly compensating creatives for their work. However given the complex nature of the industry, other segments of the business, particularly those involved in selling and distributing music both physically and digitally. In this episode, we discuss the industry-wide implications of the rate increase with Colin Rushing of Duck Road Advisory LLC and Danielle Aguirre of the National Music Publishers' Association (NMPA).... Listen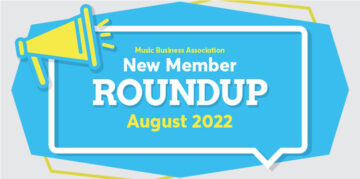 September 7, 2022 – NEW MEMBER ROUNDUP: August 2022
The Music Biz member community is home to more than 400 global companies, all working to collaborate to support the financial growth of our industry at large and create a more equitable, inclusive place to work! See below for the latest companies to join our Association in the last month: Copycats MediaLocation: Plymouth, MN Years In Business: 33 Website: www.copycatsmedia.com Welcome Copycats Media to Music Biz's membership! The company is the largest replicator of CDs and DVDs in the country,... Read More