Research and Insights
Music Biz sources industry-defining data and metrics from our trusted research partners, presented to our community via recordings of recorded webinars and other one-off educational events!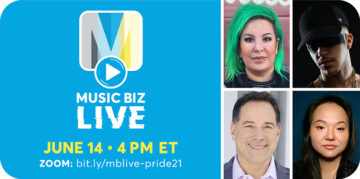 June 14, 2021 – Music Biz LIVE: Supporting LGBTQIA+ Creators & Professionals
Tune in for this important discussion where artists and executives discuss their professional & personal experiences as members of the LGBTQIA+ community. As we commemorate Pride Month, we also discuss how the industry can change to support the community going forward! The session kicks off with a research presentation provided by Matt Yazge of MRC Data, covering LGBTQIA+ musicians and their ascending success in recent years! PLUS: don't miss a live performance from The Kentucky Gentlemen, and a special presentation from TiVo!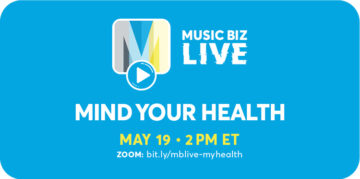 May 19, 2021 – Music Biz LIVE: Mind Your Health
Tune in for a candid conversation on the music industry's evolving approach to mental health and wellness. The event features: Keynote Conversation With Godsmack Frontman Sully Erna, Q&A and Live Performance by Gina Royale, and a panel discussion: "Being Mindful Of Your Greatest Assets — Your Staff, Your Artists, Your Students"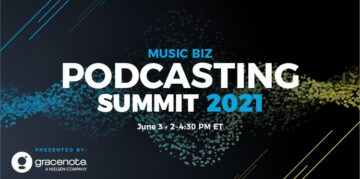 June 3, 2021 – Podcasting Summit 2021
During our standalone 2021 Podcasting Summit, hear from our podcast pros as they help labels and DIY musicians alike determine whether "To Pitch or To Podcast," give tips on capitalizing on catalog music to give their fans even more of what they want, and more!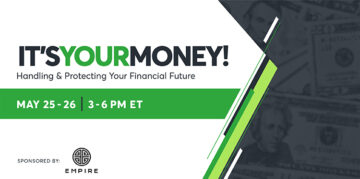 May 25, 2021 – It's Your Money!: Handling & Protecting Your Financial Future
Tune in for the best strategies to get a handle on your finances, assemble a rockstar team to help with money management, connect with specialized financial institutions that meet our industry's unique needs, and more!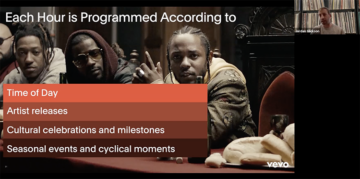 March 16, 2023 – Music Television for the Music Industry
What's old is new again, and music videos are making a comeback on TV thanks to the wealth of connected television providers making it easier than ever for consumers to access content. However, while TV offers the biggest, cinematic music video viewing experience for fans, the TV screen's potential for artists is still to be fully realized, including generating incremental revenue for artists at all stages of their career. Over the last few years, Vevo has been at the center of this trend building a global network of partners, harnessing this screen for the music industry. The smart TV offers artists a new internet-enabled platform to connect with audiences and build fan bases through sight, sound and motion.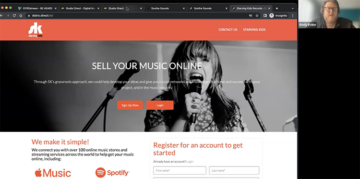 March 9, 2023 – How to Create a Scalable A&R Incubator Inside Your Label
When your inbox is overflowing with great demos but it's impossible to sign them all, where do you send them to release? What if you could capture, monetize, and assist those early stage artists release their music with minimal effort, under your own brand, and access their data and analytics for potential upstreaming opportunities in the future? Join DistroDirect CEO Andy Irvine as he explains why premium white label micro-distribution is creating additional revenue sources and opportunities for labels, and allowing music businesses globally to add scale with minimal resources. With any music-aligned business now able to set up a branded distribution portal and set their own pricing and royalty rates, a host of new opportunities are being created to grow revenue and retain customers. With DistroDirect white-label distribution, labels have the power to create their own custom 'A&R incubators', leveraging their brand equity to capture, amplify and scale their artist network like never before.