Research and Insights
The Music Business Association offers access to the important data and metrics needed to make smart business decisions. Our infographics, recorded webinars, and white papers offer the most pertinent information our members need to effectively respond to the challenges posed by the ever-changing nature of the music business.
May 14, 2020 – Music Biz LIVE: Aaron Bay-Schuck and Tom Corson of Warner Records
In the 18 months since this power duo jointly took the reigns at Warner Records, the iconic label has seen a name change, a new office location, an investment in exciting new talent, and seemingly, a rebrand. These industry veterans will take us inside what's new at Warner Records (formerly Warner Bros.), as well as talk about their pivoted release strategy for one of their biggest projects – Dua Lipa's Future Nostalgia.
May 13, 2020 – Music Biz LIVE: Troy Carter, J. Erving and Suzy Ryoo of Q&A/Human Re-Sources
Over the past year, this power trio has built a multifaceted music company that seeks to empower the next generation of artists through technology, tools and services. In response to the COVID-19 crisis, they instituted "The Panel" — a Zoom series featuring industry heavy-hitters that serves as a forum to support one another during this unusual time. Dozens of sessions later, we will turn the tables and interview them to get a first-hand look at what they have learned from their guests.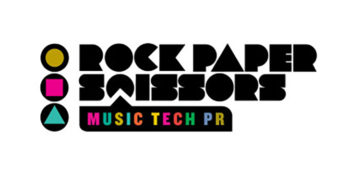 May 21, 2020 – B2B Thought Leadership in the Music Industry
Publicity and marketing for a business-to-business (B2B) company is very different from that for a fan-facing company. While your peers may be constantly studying up on playlist promotion, audience building, direct-to-fan merch, and VIP clubs, what you need are high dollar clients, legitimacy with potential partners that can drive leads to you, and awareness by investors before they ever hear from you directly. In this webinar, you will learn about the variety of opportunities to increase mind share with your targets, including public speaking, social media, owned content like your blog or podcast, and media coverage. You will come to understand how to think about topics that position you well, and think through actions you can take to increase your thought leadership. Finally, you will learn how to utilize media coverage to amplify thought leadership you are already doing.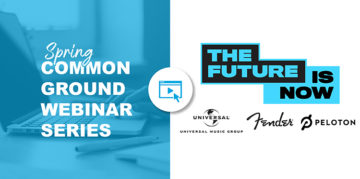 April 30, 2020 – Fitness and Music Education Fuel In-Home Music Experience Explosion
New ways to interact with music in the home have grown rapidly in the last few years, driven by new connected devices as well as compelling mobile & tablet applications that go beyond mere listening experiences. Fitness and music education are two categories seeing significant growth and executives from Peloton and Fender will share the creative ways they integrate music into their platforms to increase consumer engagement. This webinar – presented by Universal Music Group's The Future Is Now initiative and moderated by UMG's Bill Gagnon — will feature Gwen Bethel Riley, VP Music Partnerships at Peloton and Ethan Kaplan, General Manager at Fender Digital. Presenters will highlight the advancing landscape of the in-home experiences for fitness and music education, and how music integration strengthens the consumer experience. The Future Is Now experience debuted at the Annual Music Biz Conference in 2019. Be on the lookout for the experience to return to the Conference in August to showcase the newest technologies that are changing the way consumers experience music.
October 25, 2019 – Audiomonitor 2019: Expanded — Presentation Slides
AudienceNet's Audiomonitor 2019 provides insight into the latest music consumption trends, including time spent listening, devices and formats used, discovery and content preferences. This year, AudienceNet will be expanding the scope of Audiomonitor to explore additional areas of interest for the industry. World music will be covered in more detail, as we investigate interest in and engagement with music from different countries, cultures and in non-English languages. AudienceNet will also be adding new topic areas, such as the (positive) impact of music on consumers' mental health, and the relationship between music and gaming. This presentation, showcased by AudienceNet's Head of Research Sania Haq in a Music Biz webinar, provides an overview of key insights from Audiomonitor 2019 (US).
December 21, 2018 – Consumption By Genre: How Different Fans Consume Music
As tastes among music fans continue to diversify, it is becoming increasingly difficult to group consumers by their favorite genres. How can marketers analyze such diverse audiences to create actionable insights to inform tailored marketing messages? In a companion to their September 2018 report, "Audiomonitor 2018: The Overall Music Listening Landscape," AudienceNet identifies different music fans, measuring their music listening, spending and discovery behaviors, in an attempt to create a more detailed picture of how different fans consume their favorite music.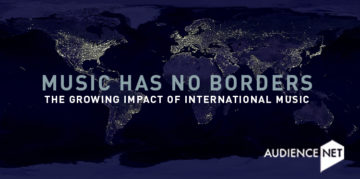 December 21, 2018 – Music Has No Borders: The Growing Impact of International Music
Between 2016 and 2017, the number of Spanish-language entries on the Billboard Hot 100 rose from 4 to 19, and at least 16 more charting singles in 2018 alone. Combined with the boom of chart-topping tracks from both K-Pop and BTS, it is clear that international music is proving to have a sustained impact on the US music charts. In this supporting infographic, AudienceNet outlines the growing appetite for international music among the US population, as well as behavior and perceptions, and asked consumers how they feel it will change their listening in the future.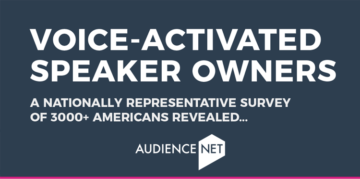 November 16, 2017 – Voice-Activated Speaker Owners
The "Voice-Controlled Speaker Users" infographic shows that music is a major part of the way Amazon Echo and Google Home owners interact with their devices. More than half of each product's owners used them to play music daily, including 52% of Amazon Echo users and 54% of Google Home users. Furthermore, 26% of the Echo's daily listeners requested music multiple times per day along with 20% of the Home's daily listeners. These numbers show that voice-controlled speakers are gaining on the smartphone, the most regularly used device for listening to music with 60% daily use and 44% of those listening more than once a day. The Home and Echo placed second and third, respectively. Finally, both the Echo and Home are making strides in overall ownership, with 10% of the U.S. population owning an Echo and 3% owning a Home.
White Papers & How-To Guides
July 26, 2016 – DDEX Release Notification Standard Starter Guide for Implementation
The Music Business Association (Music Biz) and its Metadata & Digital Operations Workgroup, in association with DDEX (Digital Data Exchange, LLC), are offering labels and label aggregators a step-by-step guide on how to use the DDEX standard to upload and manage their catalogs on digital retailers.
September 30, 2015 – Classical Metadata Style Guide
Released simultaneously with the Metadata Style Guide V2.1, our Classical Metadata Style Guide is the first to specifically address Classical music, which requires specialized formatting that differs substantially from that of modern popular music. (9.30.15)