Research and Insights
Music Biz sources industry-defining data and metrics from our trusted research partners, presented to our community via recordings of past educational seminars, thorough research reports, and white papers & how-to guides.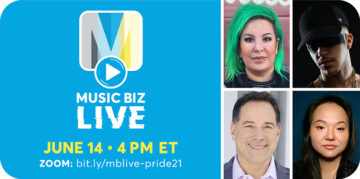 June 14, 2021 – Music Biz LIVE: Supporting LGBTQIA+ Creators & Professionals
Tune in for this important discussion where artists and executives discuss their professional & personal experiences as members of the LGBTQIA+ community. As we commemorate Pride Month, we also discuss how the industry can change to support the community going forward! The session kicks off with a research presentation provided by Matt Yazge of MRC Data, covering LGBTQIA+ musicians and their ascending success in recent years! PLUS: don't miss a live performance from The Kentucky Gentlemen, and a special presentation from TiVo!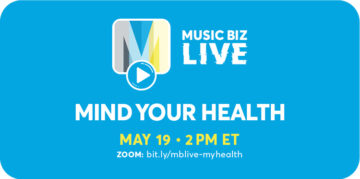 May 19, 2021 – Music Biz LIVE: Mind Your Health
Tune in for a candid conversation on the music industry's evolving approach to mental health and wellness. The event features: Keynote Conversation With Godsmack Frontman Sully Erna, Q&A and Live Performance by Gina Royale, and a panel discussion: "Being Mindful Of Your Greatest Assets — Your Staff, Your Artists, Your Students"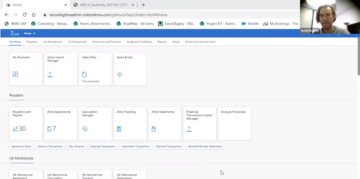 June 16, 2022 – GTMS for Music by Vistex – Making It All Add Up!
Join Vistex music expert, Dave Bagley as he takes a high-level tour of the music industry and the Vistex GTMS Cloud Solution for Music. We will make some stops along the way as we show you this industry-leading solution for the recorded music business and its end-to-end capabilities including the sales import features to manage streaming sales from DSPs and numerous other sources.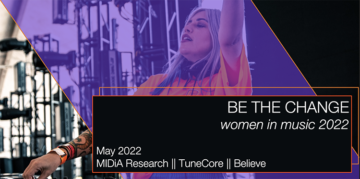 May 19, 2022 – BE THE CHANGE: Women in Music 2022
Join music industry executives Andreea Gleeson (TuneCore), Molly Neuman (Songtrust), Janishia Jones (EMPIRE), and Andreea Magdalina (SheSaidSo) as they break down and discuss the findings of TuneCore and MIDiA's Be the Change study. A follow-up to 2021's groundbreaking survey, Vickie Nauman (CrossBorderWorks) will moderate the conversation about where we're at as an industry when it comes to gender equality and what more needs to be done as we look to the future.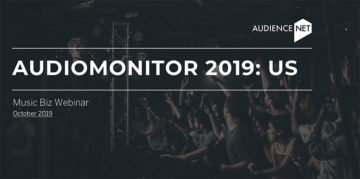 October 25, 2019 – Audiomonitor 2019: Expanded — Presentation Slides
AudienceNet's Audiomonitor 2019 provides insight into the latest music consumption trends, including time spent listening, devices and formats used, discovery and content preferences. This year, AudienceNet will be expanding the scope of Audiomonitor to explore additional areas of interest for the industry. World music will be covered in more detail, as we investigate interest in and engagement with music from different countries, cultures and in non-English languages. AudienceNet will also be adding new topic areas, such as the (positive) impact of music on consumers' mental health, and the relationship between music and gaming. This presentation, showcased by AudienceNet's Head of Research Sania Haq in a Music Biz webinar, provides an overview of key insights from Audiomonitor 2019 (US).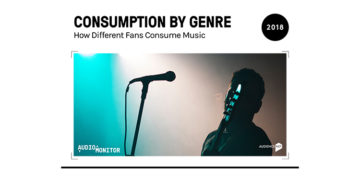 December 21, 2018 – Consumption By Genre: How Different Fans Consume Music
As tastes among music fans continue to diversify, it is becoming increasingly difficult to group consumers by their favorite genres. How can marketers analyze such diverse audiences to create actionable insights to inform tailored marketing messages? In a companion to their September 2018 report, "Audiomonitor 2018: The Overall Music Listening Landscape," AudienceNet identifies different music fans, measuring their music listening, spending and discovery behaviors, in an attempt to create a more detailed picture of how different fans consume their favorite music.
White Papers & How-To Guides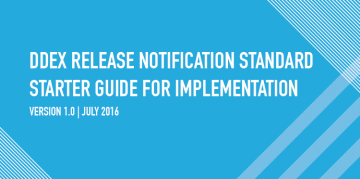 July 26, 2016 – DDEX Release Notification Standard Starter Guide for Implementation
The Music Business Association (Music Biz) and its Metadata & Digital Operations Workgroup, in association with DDEX (Digital Data Exchange, LLC), are offering labels and label aggregators a step-by-step guide on how to use the DDEX standard to upload and manage their catalogs on digital retailers.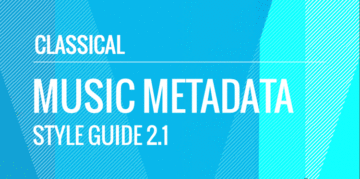 September 30, 2015 – Classical Metadata Style Guide
Released simultaneously with the Metadata Style Guide V2.1, our Classical Metadata Style Guide is the first to specifically address Classical music, which requires specialized formatting that differs substantially from that of modern popular music. (9.30.15)