Research and Insights
The Music Business Association offers access to the important data and metrics needed to make smart business decisions. Our infographics, recorded webinars, and white papers offer the most pertinent information our members need to effectively respond to the challenges posed by the ever-changing nature of the music business.
August 19, 2020 – Music Biz LIVE: Binta Brown, Prophet and Caron Veazey of BMAC
Music Biz President Portia Sabin interviewed founders of the newly formed Black Music Action Coalition (BMAC) — artist manager/industry executive Binta Brown, Prophet of 50/50 Music Group Management, Inc., and Caron Veazey of Something In Common — who will share their plan to address the deeply rooted systemic racism in the music industry.
July 8, 2020 – Music Biz LIVE Keynote — Ghazi of Empire and Fat Joe
In the first Music Biz LIVE session of Summer 2020, we celebrate EMPIRE's 10-year journey to becoming one of today's top all-encompassing independent music companies!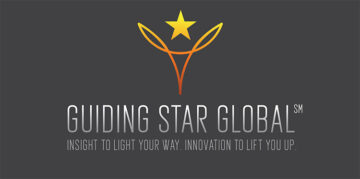 September 17, 2020 – Producing, Performing, and Potential Big Pay Days in a Changed World
2020 has screamed in our ear to adapt, overcome, evolve, and to not look back. Our first Fall 2020 webinar — hosted by Guiding Star Global — showcases innovative, powerful new tools for worldwide music collaboration, creation, performance and distribution that have evolved in the midst of chaos. The session presents details of a revolutionary, industry-changing leap forward in the realm of performance production and presentation with the potential to not only save the year for those willing to make bold moves, but is forecast to forever change the game — all while keeping everyone as safe as possible. Finally, we discuss how big paydays are not only possible, but how they will become more prevalent for those who embrace new financial models developed through the increased pressures on our industry through 2020.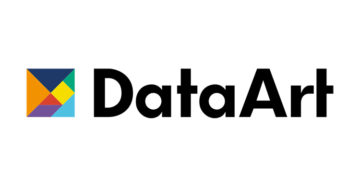 June 18, 2020 – Futureproof Your IT Operations: Building Agile Businesses with Distributed Teams
Successful companies both big and small constantly push themselves to re-evaluate and renew all aspects of their organization: customer service, operations, supply chain, and key resource management. Smart use of technology — automation, data management, BI, web and mobile tools — is essential for this ongoing transformation. However, optimizing outdated business models may not be enough to thrive. As the latest health crisis has shown, sustainable success often rests on re-inventing the very essence of business models and being agile enough on the operational front to support such a move. Are your IT operations ready for the future? At DataArt, remote, distributed teams are supported by design – it's in our DNA. And we believe that music businesses can benefit greatly by adopting the distributed team model. Whether you manage an in-house development team or working with third-party IT vendors, join us to discuss best practices and concerns of building agile IT operations when working remotely.
October 25, 2019 – Audiomonitor 2019: Expanded — Presentation Slides
AudienceNet's Audiomonitor 2019 provides insight into the latest music consumption trends, including time spent listening, devices and formats used, discovery and content preferences. This year, AudienceNet will be expanding the scope of Audiomonitor to explore additional areas of interest for the industry. World music will be covered in more detail, as we investigate interest in and engagement with music from different countries, cultures and in non-English languages. AudienceNet will also be adding new topic areas, such as the (positive) impact of music on consumers' mental health, and the relationship between music and gaming. This presentation, showcased by AudienceNet's Head of Research Sania Haq in a Music Biz webinar, provides an overview of key insights from Audiomonitor 2019 (US).
December 21, 2018 – Consumption By Genre: How Different Fans Consume Music
As tastes among music fans continue to diversify, it is becoming increasingly difficult to group consumers by their favorite genres. How can marketers analyze such diverse audiences to create actionable insights to inform tailored marketing messages? In a companion to their September 2018 report, "Audiomonitor 2018: The Overall Music Listening Landscape," AudienceNet identifies different music fans, measuring their music listening, spending and discovery behaviors, in an attempt to create a more detailed picture of how different fans consume their favorite music.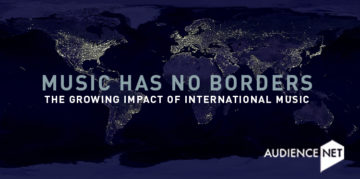 December 21, 2018 – Music Has No Borders: The Growing Impact of International Music
Between 2016 and 2017, the number of Spanish-language entries on the Billboard Hot 100 rose from 4 to 19, and at least 16 more charting singles in 2018 alone. Combined with the boom of chart-topping tracks from both K-Pop and BTS, it is clear that international music is proving to have a sustained impact on the US music charts. In this supporting infographic, AudienceNet outlines the growing appetite for international music among the US population, as well as behavior and perceptions, and asked consumers how they feel it will change their listening in the future.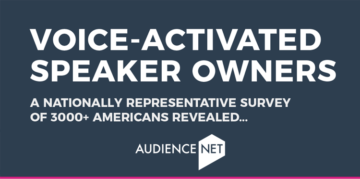 November 16, 2017 – Voice-Activated Speaker Owners
The "Voice-Controlled Speaker Users" infographic shows that music is a major part of the way Amazon Echo and Google Home owners interact with their devices. More than half of each product's owners used them to play music daily, including 52% of Amazon Echo users and 54% of Google Home users. Furthermore, 26% of the Echo's daily listeners requested music multiple times per day along with 20% of the Home's daily listeners. These numbers show that voice-controlled speakers are gaining on the smartphone, the most regularly used device for listening to music with 60% daily use and 44% of those listening more than once a day. The Home and Echo placed second and third, respectively. Finally, both the Echo and Home are making strides in overall ownership, with 10% of the U.S. population owning an Echo and 3% owning a Home.
White Papers & How-To Guides
July 26, 2016 – DDEX Release Notification Standard Starter Guide for Implementation
The Music Business Association (Music Biz) and its Metadata & Digital Operations Workgroup, in association with DDEX (Digital Data Exchange, LLC), are offering labels and label aggregators a step-by-step guide on how to use the DDEX standard to upload and manage their catalogs on digital retailers.
September 30, 2015 – Classical Metadata Style Guide
Released simultaneously with the Metadata Style Guide V2.1, our Classical Metadata Style Guide is the first to specifically address Classical music, which requires specialized formatting that differs substantially from that of modern popular music. (9.30.15)