Young Music Executives Take the Reins at Music Biz 2018 Conference's First-Ever '#NEXTGEN_NOW' Panel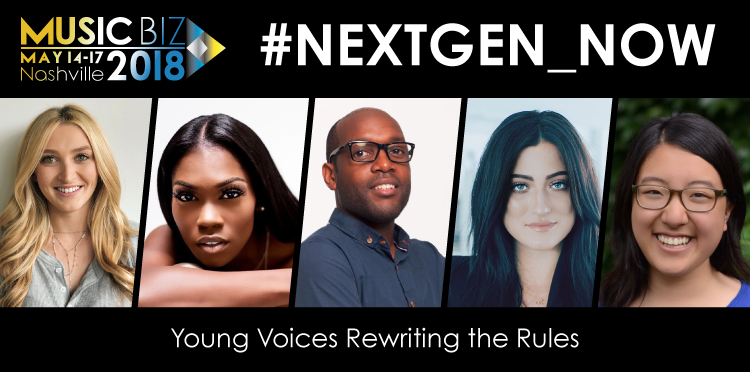 SB Projects' Jackie Augustus, Spotify's Amber Grimes, CAA's Phil Quist, and THiS Music/Warner Chappell's Anna Weisband to share stories of success with moderator Cherie Hu of Billboard/Forbes
March 26, 2018 – The Music Business Association (Music Biz) will host the first-ever "#NEXTGEN_NOW: Young Voices Rewriting the Rules" panel on Tuesday, May 15 at 9 a.m. CT during the Music Biz 2018 conference at the Omni Nashville Hotel. The event will shine a light on the stories of a group of music executives — all under 30 years old — who are making waves in the industry and have come to represent the next generation's already growing influence. They include moderator Cherie Hu, Contributing Writer/Editor at Billboard/Forbes, and panelists Jackie Augustus, Head of Digital Marketing at Scooter Braun's SB Projects; Amber Grimes, Manager of Artist and Label Marketing at Spotify; Phil Quist, an Agent at the Creative Artists Agency (CAA); and Anna Weisband, Vice President at THiS Music/Warner Chappell.
"As the music industry continues to grow, it is important to foster the next generation of young executives who will carry the industry forward by spotlighting the unconventional paths to success that they and their peers have blazed," said James Donio, President of Music Biz. "The speakers on our first '#NEXTGEN_NOW' panel have all proven that passion and can kick open any door. We are thrilled to have them share their stories, from turning a Justin Bieber Twitter fan account into a high-powered position at a top management company; to personally tracking down Troy Carter for a key job at Spotify; to giving up a lucrative career as an investment banker to become a music agent; to being named a music industry VP at age 23."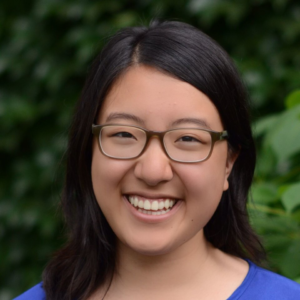 Cherie Hu is an award-winning music journalist, keen on unveiling how emerging music markets, technologies, and tastemakers make their dent in the status quo. While still a student at Harvard, she became a Contributing Writer and Editor for Billboard and Forbes, and has also written regularly about the music industry for publications like Music Ally and Cuepoint over the last two years. In September 2017, she received the Reeperbahn Festival's inaugural award for International Music Business Journalist of the Year. She recently joined the New York University Membership Puzzle Project, leading research on what the music industry digital transition might teach news organizations about diversifying revenue by building sustainable membership models that foster belonging and participation.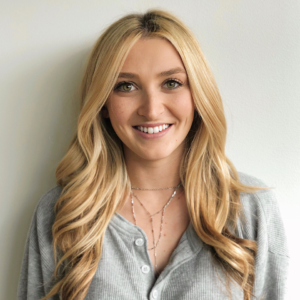 Jackie Augustus is Head of Digital Marketing at SB Projects, founded by Music Biz 2018 Harry Chapin Memorial Humanitarian Award recipient Scooter Braun. She manages numerous exclusive activations under the SB Projects digital umbrella, including social strategies for SB Projects' most elite artists.
In 2009, Augustus started a Twitter account, @BieberArmy, which rapidly gained worldwide recognition from millions of fans. Augustus' success caught the attention of Braun and Bieber, and together they began collaborating on communicating all things Bieber to fans. In 2012, Braun recruited her to join the SB Projects team in Los Angeles.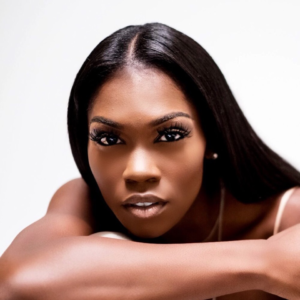 Amber Grimes is currently Manager of Artist and Label Marketing at Spotify and has served as the right hand to artists such as Akon, Mike Will Made It, and Nick Cannon in the past. She started her career in Atlanta at the age of 19 working at Island Def Jam, working in numerous areas including as Brand Ambassador for Reebok. She launched the full-service marketing and event planning agency, The Cardi Brand Agency, in 2013. In 2016, she co-starred in Oxygen's docu-series "Like a Boss" which chronicled Grimes' life as a young hustler who takes a step back in her thriving career in hopes that it will propel her forward by working as Nick Cannon's assistant. She pitched herself directly to Troy Carter for an executive position at Spotify, even before the position had become public, and started there in May 2017.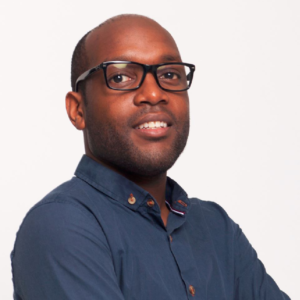 Phil Quist is an Agent in the Music Touring department at the Creative Artists Agency (CAA). He was promoted into CAA's Agent Training Program in 2015, was promoted to Agent in 2016, and now represents a wide range of clients, including The Chainsmokers, Young Thug, Cheat Codes, Fetty Wap, Jonas Blue, Kungs, Lost Kings, and Maggie Lindemann, to name a few. In 2018, he was named to the Forbes 30 Under 30 list in the Music category and is also on the Young Ambassadors Board for Musicares. Quist originally worked as an Investment Banking Analyst at Morgan Stanley in New York. During this time, he built his network in the music industry by attending shows at night, sometimes returning to the office at 3 a.m. to finish his tasks for the next day. In 2012, he decided to pursue his passion and leave the finance industry to join CAA as a floater.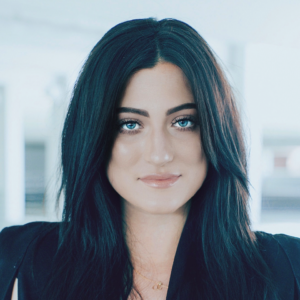 Belmont University graduate Anna Weisband was promoted to Vice President at THiS Music in 2017 at the age of 23, a position she earned after five years at the Warner Chappell joint venture. She began her career as a THiS Music intern in 2012, quickly establishing herself as a young executive on Music Row. Weisband began carrying out A&R duties including talent discovery, collaboration creation, artist/writer management, and song placement for the company's roster of 14 award-winning songwriters, producers, and artists, including two-time ASCAP Songwriter of the Year Ben Hayslip, Hall of Fame songwriter Tim Nichols, and GRAMMY Award winner Emily Weisband (Anna's sister). Altogether, THiS Music has had over 50 BMI and ASCAP award-winning songs and is closing in on 30 #1 hits.
Anna was responsible for signing Emily to THiS Music in 2014, building her into a multi-genre driving force with songs recorded by Country artists such as Keith Urban, Sam Hunt, Lady Antebellum, Tim McGraw, Faith Hill, Thomas Rhett, and Dan & Shay; Christian artists such as Natalie Grant, Danny Gokey, Riley Clemmons, and Hillary Scott & The Scott Family; and Pop artists such as Camila Cabello, Selena Gomez, Kehlani, Pink, and Noah Cyrus. In early 2018, she was instrumental in signing award-winning producer/songwriter Mike Elizondo to THiS Music's management roster for his Nashville representation.
The Music Biz Conference is the music industry's premier event, giving the commerce and content sectors a place to meet with trading partners, network with new companies, learn about new trends and products impacting the music business, as well as music creatives a place to discuss their craft and learn more about the legal, metadata, financial, and other matters that impact their royalties. The 2018 event, which will celebrate the Association's 60th anniversary, will feature the presentation of the Presidential Award for Outstanding Executive Achievement to Cary Sherman, CEO of the Recording Industry Association of America (RIAA); the Harry Chapin Memorial Humanitarian Award to Scooter Braun, who will also participate in a Keynote interview conducted by noted Washington, DC, Strategist and women's rights advocate Hilary Rosen; the Chairman's Award for Sustained Creative Achievement to Nile Rodgers; an Outstanding Achievement Award to record-breaking hit song "Despacito"; a Breakthrough Artist Award to Republic Records singer/songwriter Julia Michaels, and the Independent Spirit Award to the Radakovitz Family, owners of the iconic Sacramento, CA-based record store chain, Dimple Records. In addition, music industry veteran Lyor Cohen, Global Head of Music at YouTube/Google and Founder of music content company 300, will Keynote a Featured Presentation and Wendy Goldstein, EVP of A&R at Republic Records, will Keynote the Music's Leading Ladies Speak Out sessions. For the full Music Biz 2018 preliminary schedule, visit musicbiz2018.sched.com.
Registration for Music Biz 2018 is open now at www.musicbiz2018.eventbrite.com with special student rates starting at $169 for Music Biz student members and $299 for creative and independent entities that would be attending the conference for the first time. For more information, visit www.musicbiz2018.com.
About the Music Business Association
The Music Business Association (Music Biz) is a membership organization that advances and promotes music commerce — a community committed to the full spectrum of monetization models in the industry. It provides common ground by offering thought leadership, resources, and unparalleled networking opportunities, all geared to the specific needs of its membership. Music Biz brings a unique perspective and valuable insight into the trends and changes that innovation brings. Today, we put our collective experience to work across all delivery models: physical, digital, mobile, and more. Music Biz and its members are committed to building the future of music commerce — together.
Music Biz Media Contact
Laurie Jakobsen, Jaybird Communications — laurie@jaybirdcom.com, 646.484.6764