Hilary Rosen to Conduct Keynote Interview With Humanitarian Award Recipient Scooter Braun at Annual Music Biz Conference in Nashville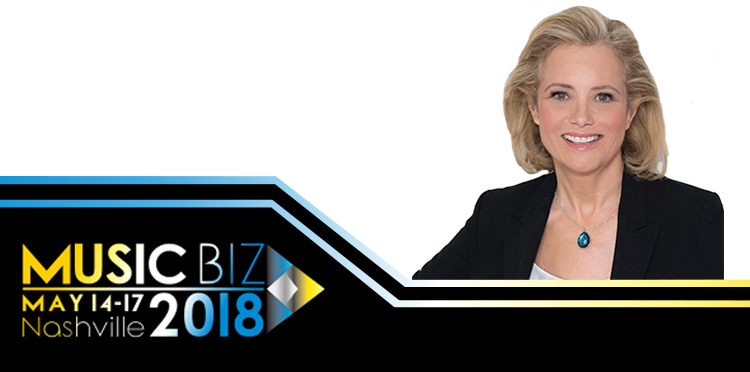 The Music Business Association (Music Biz) has announced that noted Washington, DC Strategist and women's rights advocate Hilary Rosen will conduct a Keynote Interview with this year's Harry Chapin Memorial Humanitarian Award recipient Scooter Braun at the Music Biz 2018 Conference's Awards Luncheon on May 17th at the Omni Nashville Hotel. Rosen, an on-air CNN Political Analyst, currently serves as Co-Chair of the TIME'S UP Legal Defense Fund and Managing Partner of SKDKnickerbocker, the 2017 Holmes Report Public Affairs Agency of the Year. She is also a former Chairman and CEO of the Recording Industry Association of America (RIAA) and herself received Music Biz's Humanitarian Award in 2003, in recognition of her various charitable and philanthropic efforts.
"Hilary has done such tremendous work for decades advocating for so many causes, including women's rights and other progressive initiatives," said James Donio, President of Music Biz. "As a previous recipient of our Humanitarian Award, we can think of no one better to guide this important conversation with Scooter. They are both prime examples to be emulated in the years ahead, and I know this will be a must-attend event at the conference."
"Scooter is a man for these times. I am so impressed with the way he innovates and connects his entertainment business and his commitment to making our world a better place. We are going to explore what he's learned about the best ways to bring philanthropic values to this business and to our community," said Rosen. "People from all walks of life look to their favorite artists and executives as role models, and honoring that tradition is a major part of success in this industry."
The interview will conclude the Music Biz 2018 Awards Luncheon, during which Braun will receive the Humanitarian Award for his philanthropic mission at SB Projects, where he implements a charitable element into each company initiative at the intersection of music, film, television, technology, brands, and culture. In 2017, he organized the One Love Manchester benefit concert, which raised over $22 million for the We Love Manchester Emergency Fund, in the wake of a terrorist attack during an Ariana Grande concert at Manchester Arena in England. Only three months later, Braun organized the star-studded Hand in Hand: A Benefit for Hurricane Relief telethon, which raised over $64 million for victims of Hurricane Harvey, Hurricane Irma, and Hurricane Maria.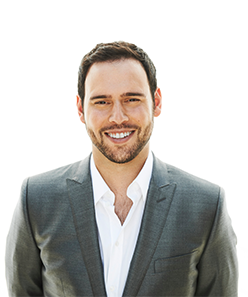 Braun joins previous award recipients including, Paula Abdul, the T.J. Martell Foundation, Martina McBride, Dee Snider, Annie Lennox, Melissa Etheridge, Norman Lear, Jackson Browne, Bonnie Raitt, Michael Jackson, Hands Across America, Live Aid, Rock The Vote, as well as Harry Chapin himself. Chapin's widow, Sandy Chapin, continues to participate in the annual presentation of the Award named for her late husband.
In addition to her work at CNN, SKDKnickerbocker, the TIME'S UP Legal Defense Fund, and the RIAA, Rosen founded Business Forward, a progressive chamber of commerce in Washington, DC; is a longtime Co-Chair of the Human Rights Campaign; helped to start the Washington, DC, bureau of HuffingtonPost.com, where she served as Political Director and Editor-at-Large for two years; was a political commentator at MSNBC; consulted for several tech and media companies expanding into online entertainment, including Facebook, Showtime, MTV, and Apple; is a sought-after advisor to Democratic candidates; and has assisted multiple political and issue campaigns. She has been featured on a variety of "power" lists, including The New York Post's Ladies Who Launch Entertainment Trends, Entertainment Weekly's Annual Power List, The Hollywood Reporter's Power 50 Women, The Washington Post's Power 20 Women, and OUT Magazine's OUT 100. She was also profiled in the book "Pennsylvania Avenue: Profiles in Backroom Power" by noted Wall Street Journal and New York Times reporters Gerald Seib and John Harwood. She currently serves on several other nonprofit boards, including the Center for American Progress Action Fund and Lesbian Political Action Committee.
The Music Biz Conference is the music industry's premier event, giving the commerce and content sectors a place to meet with trading partners, network with new companies, learn about new trends and products impacting the music business, as well as music creatives a place to discuss their craft and learn more about the legal, metadata, financial, and other matters that impact their royalties. The 2018 event, which will celebrate the Association's 60th anniversary, will feature the presentation of the Presidential Award for Outstanding Executive Achievement to Cary Sherman, CEO of the Recording Industry Association of America (RIAA); the Harry Chapin Memorial Humanitarian Award to Scooter Braun, who will also participate in a Keynote interview; an Outstanding Achievement Award to record-breaking hit song "Despacito"; a Breakthrough Artist Award to Republic Records singer/songwriter Julia Michaels, and the Independent Spirit Award to the Radakovitz Family, owners of the iconic Sacramento, CA-based record store chain, Dimple Records. In addition, music industry veteran Lyor Cohen, Global Head of Music at YouTube/Google and Founder of music content company 300, will Keynote a Featured Presentation and Wendy Goldstein, EVP of A&R at Republic Records, will Keynote the Music's Leading Ladies Speak Out sessions. For the full Music Biz 2018 preliminary schedule, visit musicbiz2018.sched.com.
Registration for Music Biz 2018 is open now at www.musicbiz2018.eventbrite.com, with special early bird rates available through March 2, 2018. For more information, visit www.musicbiz2018.com.
About the Music Business Association
The Music Business Association (Music Biz) is a membership organization that advances and promotes music commerce — a community committed to the full spectrum of monetization models in the industry. It provides common ground by offering thought leadership, resources, and unparalleled networking opportunities, all geared to the specific needs of its membership. Music Biz brings a unique perspective and valuable insight into the trends and changes that innovation brings. Today, we put our collective experience to work across all delivery models: physical, digital, mobile, and more. Music Biz and its members are committed to building the future of music commerce — together.
Music Biz Media Contact
Laurie Jakobsen, Jaybird Communications — laurie@jaybirdcom.com, 646.484.6764