Music Biz Member Chartmetric Releases Latest 6MO Report, Covering H2 2019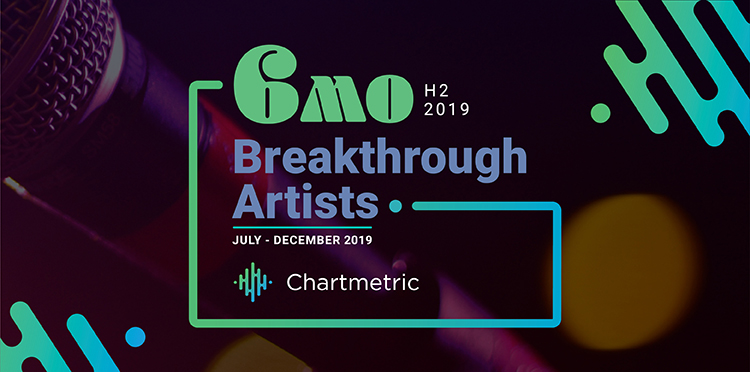 Music Biz member Chartmetric has released the second edition of its semi-annual music industry 6MO report, covering July through December 2019. New to this edition of the report are TikTok Trending tracks, Bandsintown Tracker gains, and a list of artists who received the most "first-time" playlist adds on streaming platforms in H2 2019.
"Amazing music today deserves to cross borders," notes Chartmetric Manager of Content & Insights Jason Joven. "If we can use our computer engineering and data science capabilities to help art find their audiences, we're going to do it… 6MO is one of our avenues to do so in a fun and engaging way."
Click here to access the report.
This past October, Chartmetric released its first 6MO report, covering the first half of 2019 period. The inaugural edition highlighting how genre and artist country affected each streaming platform and summarizing how Trigger Cities continue to change the industry markets music. It also focused on recognizing breakthrough artists through unconventional means, such as percentage gain on Instagram followers, Shazam chart occurrences, and Spotify monthly listeners within certain data parameters.
---
For more insights on the H2 2019 6MO report, Joven and Chartmetric Digital Marketing Lead Rutger Ansley Rosenborg will break down their findings exclusively for our members in a new webinar, taking place Thursday, March 26 at 2 pm ET.