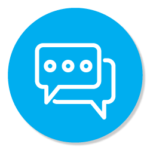 Communications
Share Your News
Submit your latest B2B announcements (product or service launches, new hires or promotions, member partnerships, DEI & philanthropic initiatives, etc.) through our Member Updates form — we can help amplify this news via our daily email feed, social media channels, and Member Digest.
Common Ground Webinar Series

Work with us to showcase your company, new collaborations with your partners, innovative products/services, and more during one of our bi-monthly webinar events.
Don't Forget: as an Association member, you can attend all upcoming webinars for free, as well as access to our entire webinar back catalog, so you can discover potential new partners or gain knowledge of industry best practices!
Keeping Tempo With Music Biz

Share your expertise: our monthly Keeping Tempo blog series features thought leaders from within our membership to discuss the trends & technologies shaping our industry's future via Q&A interviews and op-ed articles.
To learn how to take advantage of these opportunities, contact Henryk Bik at henryk.bik@musicbiz.org. Please note: slots for Common Ground Webinars and Keeping Tempo articles are limited and assigned on a first-come, first-served basis.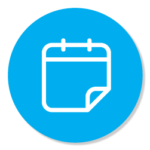 Events
Our Flagship Events
As a member, you can access discounted registration & sponsorship rates for each of our annual events! Click on the event logos in the slider below to learn more:
Virtual Events Suite
Visit our Virtual Events Suite to access recordings, educational materials, speaker information and more from the 60+ online programs Music Biz has hosted since April 2020.
Topics covered through our Music Biz LIVE Series and co-branded seminars include:
Article 17 Copyright Reform
Podcasting
Physical Music Products
Publishing Royalties
Social Justice
Mental Health & Wellness
Support for the LGBTQIA+ Community
Financial Literacy
Brand Partnerships
Speak At An Event
Music Biz members have priority consideration for speaker slots at our events — simply fill out the form linked below so you or a member of your team can be considered for inclusion in a future program!