NEW MEMBER PROFILE: The Music Fund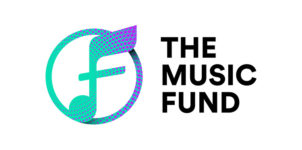 We are pleased to welcome The Music Fund to the Music Biz member community! The Music Fund is a finance company that is specifically for artists, using streaming numbers and royalty income rather than personal financial information to offer fully automated financial services. This business model ensures that artists retain all copyrights, pay no fees, and take on no debt. The Music Fund's use of technology and automation increases efficiency and allows their services to be affordable for artists at all levels of their career. 
As Association members, The Music Fund can present how financial solutions like theirs benefit the artist and management communities as part of our Common Ground Webinar Series, and access our entire collection of Recorded Webinars. They will also be able to network with our membership both in-person at our annual slate of events and via our online Member Directory.
Location: San Francisco, CA
Number of Years in Business: 2
Number of Employees: 4
Company Contact: John Funge, CEO — john@themusic.fund
Phone Number: (313) 687-4248
Website: https://themusic.fund/