Music Biz Releases Third Update to 'Music Metadata Style Guide,' Including First-Ever Style Guide for Classical Music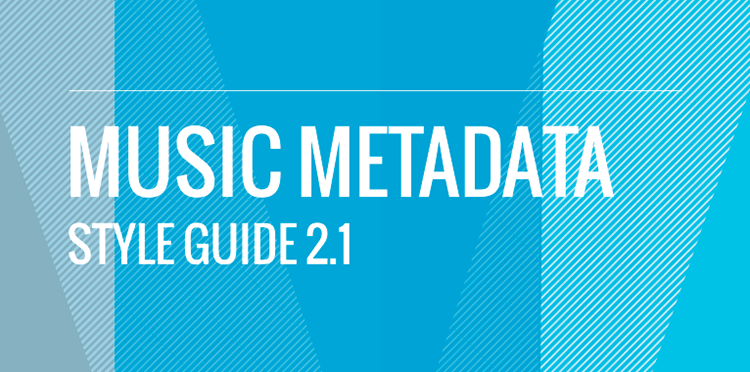 September 30, 2015 – The Music Business Association (Music Biz) has released the third iteration of its touchstone Music Metadata Style Guide, which provides a set of common naming conventions and data entry standards for companies to use when listing, ingesting, and managing digital music. In addition to a fresh new design courtesy of research and design firm AudienceNet, the updated guide adds several new sections and introduces the Classical Metadata Style Guide, the first to specifically address Classical music, which requires specialized formatting that differs substantially from that of modern popular music. 
Compiled by Music Biz's Digital Supply Chain & Operations Workgroup, co-chaired by Jill Chapman and Chris Read, the Music Metadata Style Guide adds new sections covering unique naming conventions for Karaoke, Tributes, Cover Bands, and Explicit Releases as well as a refreshed layout for improved readability and DDEX referencing.
The Workgroup also received major contributions from Classical music digital distribution company Dart Music and County Analytics Founder and Director Paul Jessop as it created the new Classical Metadata Style Guide, which explains how to properly format album and track titles; indicate work numbers, key signatures, movements, and more; and define artist roles, among other Classical-focused topics. By following these standards, artists, labels, and digital services can ensure that Classical fans will be able to easily find, stream, share, and buy the tracks or albums they want.
"We're proud of the work that our Digital Supply Chain & Operations Workgroup along with our partners AudienceNet, Dart Music, and County Analytics did to overhaul the look and feel of our Music Metadata Style Guide and excited to be the first to address the specific metadata needs of the Classical music community with the Classical Metadata Style Guide," said Robby Towns, Director of Digital Strategy and Community at Music Biz. "Ever since the original Music Metadata Style Guide was introduced at Music Biz 2013, we have made significant strides in establishing metadata as a priority for artists, labels, digital services, and anyone else who sells digital music. This update represents one of our biggest steps forward yet, providing detailed standards that will allow Classical fans to find exactly what they're looking for in a much more efficient way."
The updated Music Metadata Style Guide and Classical Metadata Style Guide are available for free and can be downloaded here.