Music Biz 2024 Call For Presentations Opens TODAY!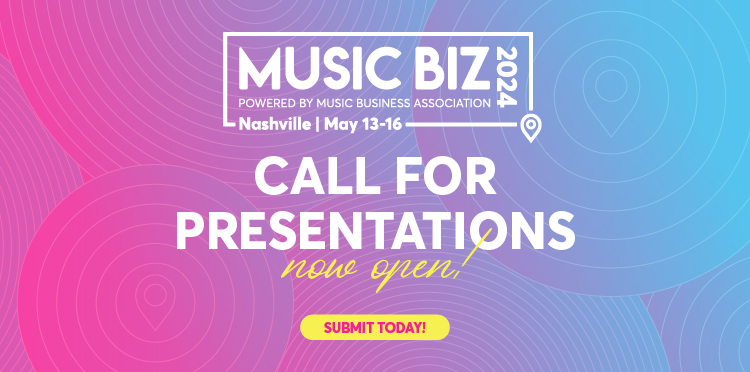 We're excited to announce that the Call for Presentations for Music Biz 2024 is NOW OPEN! Every year, the Music Business Association welcomes all industry executives to submit their ideas for panels and presentations to be part of the educational program at our Annual Conference. With over 2,100 attendees from more that 800 companies across 30 countries set to attend, Music Biz 2024 is proven to be THE PLACE to discuss the future of our global industry, so send us your program proposals for consideration before the deadline on Wednesday, December 6th!
Click here to learn more and access submission forms.