Music Ally Interviews WMG's Scott Cohen Ahead of NY:LON Connect 2020 Innovation Keynote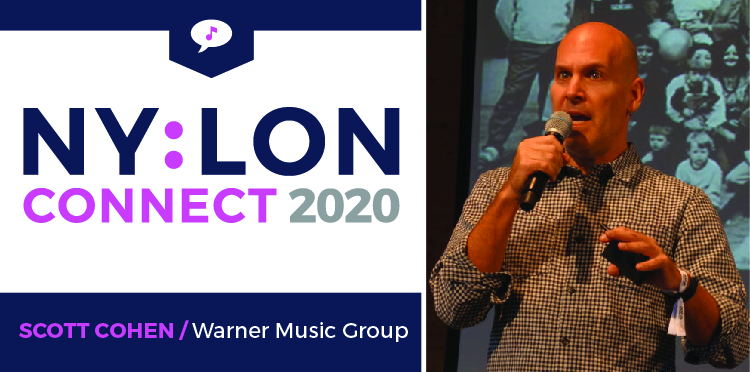 Ahead of his opening keynote for the Technology, Innovation & Startups track at NY:LON Connect 2020, Music Ally sat down with WMG's Chief Innovation Officer for Recorded Music, Scott Cohen. The discussion covers Cohen's approach to exploring new innovations in the music space, and what's new in virtual reality and gaming, AI, blockchain and more. You can read the full interview at Music Ally's website.
Hosted by Music Biz and Music Ally, NY:LON Connect 2020 is the first scheduled global music business summit of the calendar, giving power players from all walks of the worldwide industry a forum to set the agenda for the next 12 months. Tickets for NY:LON Connect 2020 are poised to sell out early — be sure to visit nylonconnect.com today for program information, speaker additions, and to register!