High Resolution Audio Initiative Gets Major Boost with New "Hi-Res MUSIC" Logo and Branding Materials for Digital Retailers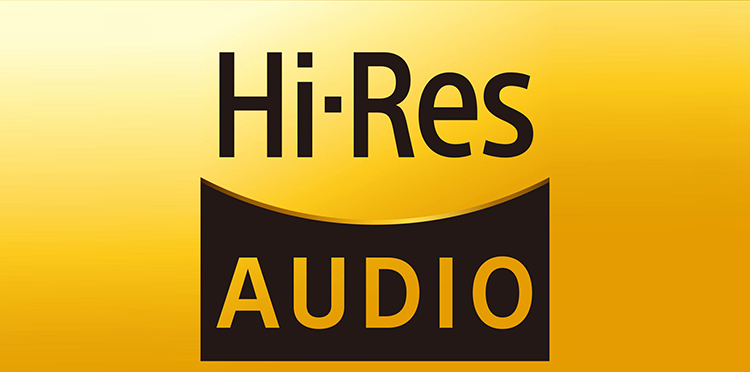 January 6, 2015 – The Music Business Association (Music Biz) and the Consumer Electronics Association's (CEA) High Resolution Audio initiative have released a new infographic that breaks down the definition of High Resolution Audio, providing a simple visual representation of a highly complex term.
The infographic clarifies that High Resolution Audio refers to lossless files that have been encoded from better-than-CD-quality audio sources, meaning that a CD rip would not be considered High Resolution Audio even if it is encoded in a lossless format, such as FLAC. However, files encoded from a source that is at least 48kHz/20bit are considered High Resolution Audio and slotted into one of three categories: MQ-P for files encoded from a PCM master source, MQ-A for files from an analog master source, and MQ-D for files from a DSD/DSF master source. The infographic also lists more than 50 providers of High Resolution Audio-compatible devices, including Sony, Yamaha, Pono, and more.
"High Resolution Audio can be a confusing term for both retailers and consumers, as it is relatively new in the industry and often misused to refer to any lossless audio format, no matter the source," said James Donio, President of Music Biz. "This infographic makes it clear that High Resolution Audio refers to a very specific type of lossless audio file, spelling out the differences in an easily understandable way. We hope this will lead to more uniformity in cross-industry discussions so that retailers can better inform consumers who are interested in High Resolution Audio."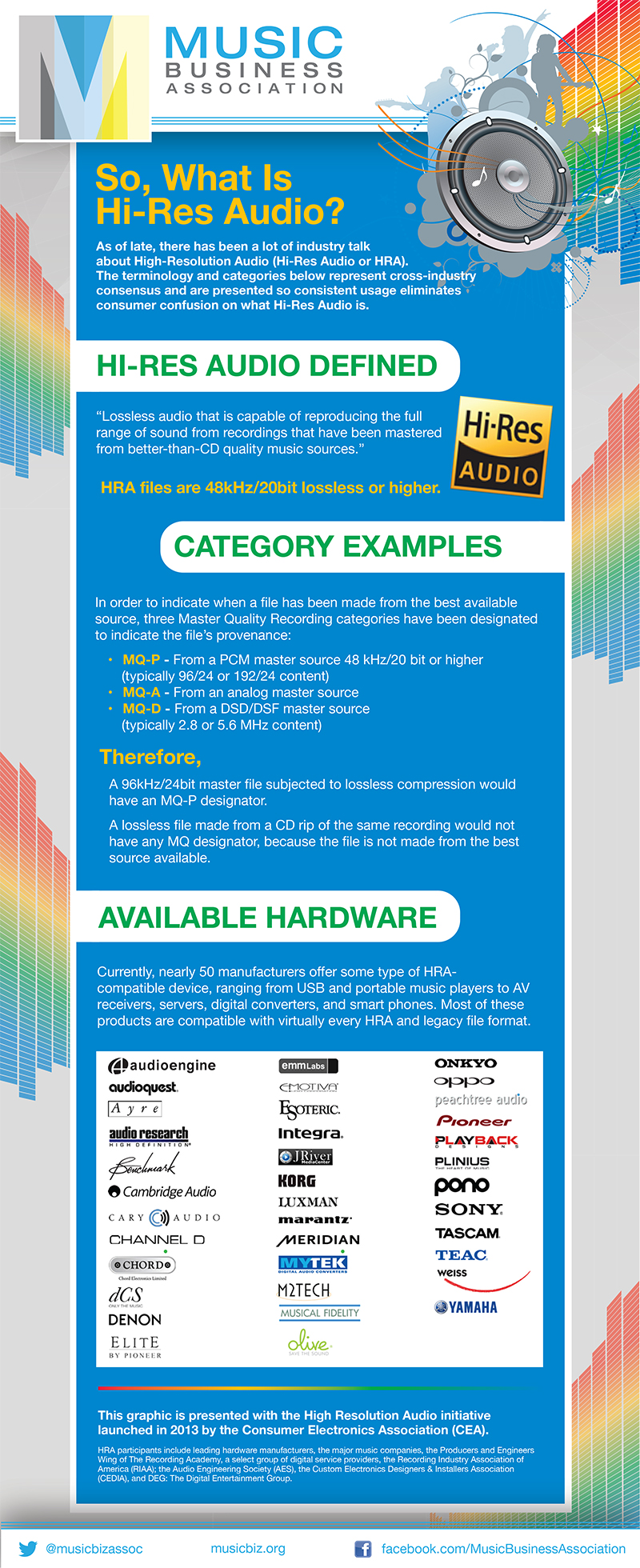 Embed This Infographic On Your Site (copy code below):