'Zoom Fatigue': Music Industry Battling Burnout From Virtual Meetups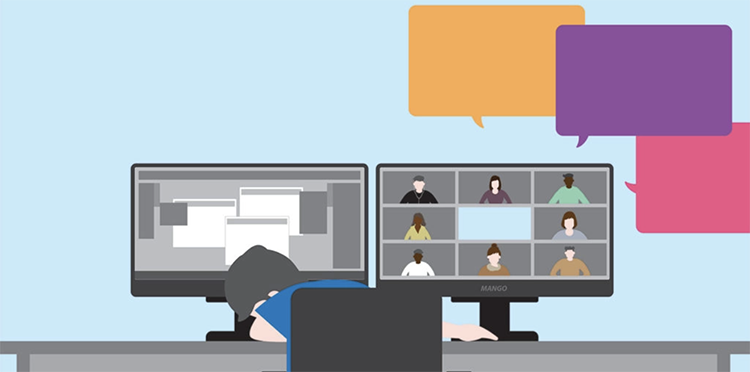 After she ended the 11th online video conference of a day in late September, BBR Music Group vp marketing JoJamie Hahr experienced one of her worst cases of COVID-19-era exhaustion. "I was feeling more physically tired, when all I did was sit at a table all day on my computer," laments Hahr.
The culprit is a newly developed hazard of working from home. It's increasingly referred to as "Zoom fatigue," a frustrating side effect of spending hours a day doing business through a video screen. Functions that once were handled in person are now being conducted from miles away — sometimes continents apart. In the beginning, many found the prospect scary and/or exciting, maybe even a little futuristic. But as the weeks have turned into months and the screen time has piled up, the novelty has worn off.
Click here to read more from Billboard.