YouTube and Latin America are Taking Over the World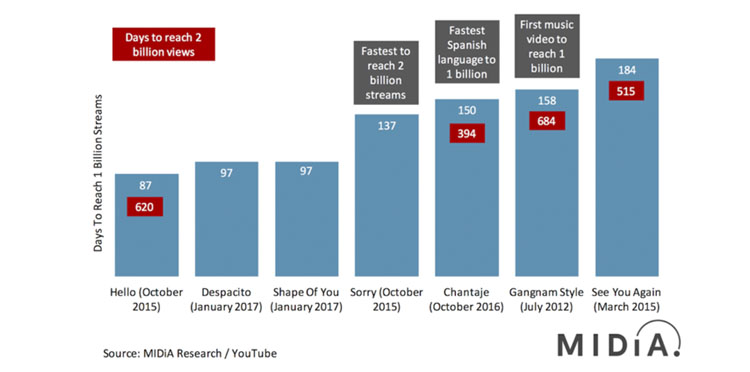 Unless you have been on Mars for the last couple of days you will have seen the news that Luis Fonsi's 'Despacito' has become the most streamed track in history with 4.6 billion streams. The figure includes a couple of versions of the track (ie the one include a certain Justin Bieber) but is an impressive tally nonetheless. The landmark raises 2 key trends: the role of the Latin American market and the role of streaming.
Click here to read more.