Why We're Entering the Golden Age of Podcasts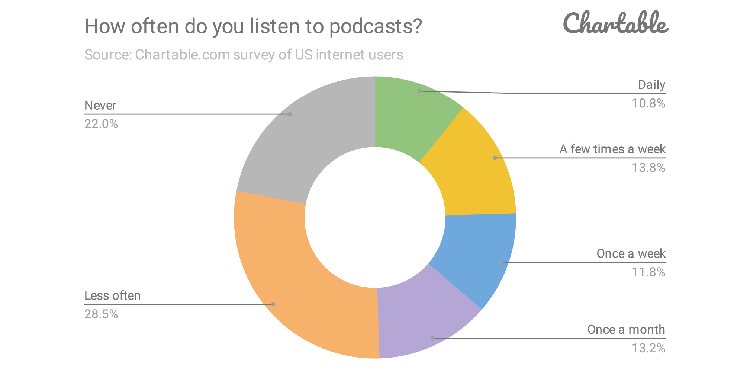 Since Apple included the Apple Podcasts app on every iPhone back in 2014, Edison Research's Share of Ear report has shown slow but steady growth. But 2018 looks like it was an exceptional year.
CBS News conducted a survey of US listeners in January 2019 showing an increase of people listening to podcasts daily or a few times a week from 15% to 23%. That represents 20 million more frequent podcast listeners in the US alone — a 50% relative jump over the previous year.
Click here to read more.