Why Are Today's Top-Charting Music Stars So Young?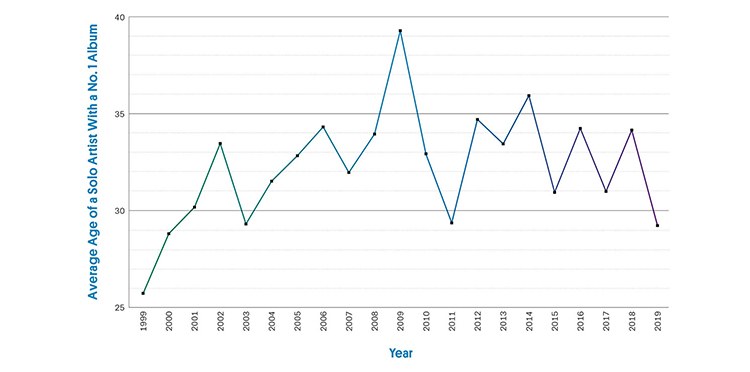 It's been a banner year for young talent on the Billboard 200 albums chart, where artists like Billie Eilish (aged 17), Juice WRLD (20) and Khalid (21) scored chart-topping albums. In fact, so far in 2019, solo artists at the top of the Billboard 200 have been on average younger than any time in the past 19 years.
This year's average thus far — 29.25 years old — is the youngest since 2000, when the average was 28.83 and Britney Spears topped the bill with Oops!… I Did It Again at age 18.
Click here to read more.