What Retailers Need to Know About Influencer Marketing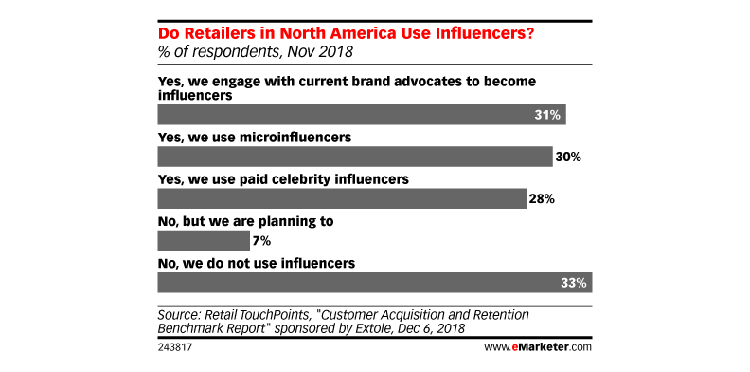 A significant number of retailers in North America are now working with influencers as part of their marketing strategy. According to polling by Retail TouchPoints for referral marketing platform Extole, 31% of retailers said they have worked with brand advocates to become influencers, 30% used microinfluencers and 28% used paid celebrity influencers. Just 33% of retailers said they did not use influencer marketing of any kind, nor were they planning on doing so.
For most marketers, Instagram is at the top of the list. January 2019 data from Mediakix shows that 89% of US marketers said they viewed Instagram as the most important social media channel for influencer marketing.
Click here to read more.