Watch Music Biz President Portia Sabin's 2020 Presidential Address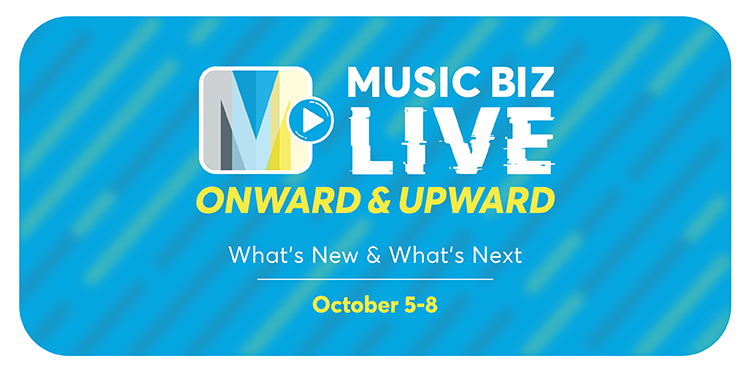 As we kick off this week's Music Biz LIVE: Onward & Upward program, we're excited to share with you our annual President's Address! Below, you'll be able to listen in as Music Biz President Portia Sabin delivers an overview on Music Biz's endeavors to support our membership over the past year, particularly in response to the COVID-19 pandemic, and her commentary on the state of the music industry in 2020 and beyond. She also announces Music Biz's new mission statement to guide how the Association will support our membership and the global music industry in the years to come.
If you have yet to sign up, there is still time to sign up for this week's Digital Platform Workshops and keynote interviews — visit our Onward & Upward event site for the full schedule and to register!