Warner Music India Acquires Major Stake In Distributor and Influencer Marketing Firm, Divo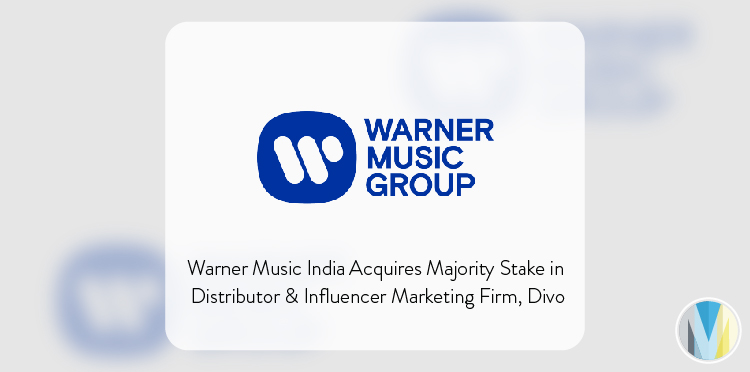 Warner Music India has acquired a majority stake in digital media and music company, Divo. The company's offerings include online video, music distribution, publishing, digital and influencer marketing solutions for brands, celebrities, and movies. Divo has a large following in the Tamil market in addition to the Kannada, Malayalam, and Telugu music industries, and released more than 30,000 songs in 2022. This investment will enhance Warner Music India's entertainment presence across all four South Indian language music markets.
"I'm so delighted that we're able to bring the Divo brand under the Warner Music India banner," said Jay Mehta, Managing Director, Warner Music India.  "This move will strengthen our presence in the south of the country, enabling us to have a truly strong pan-India presence. Divo's extensive portfolio will not only bolster our core music offering in South India, but its entire artist-influencer ecosystem will further enhance our overall entertainment footprint."

Click here to read more from Music Week.