Voice tech Like Alexa and Siri Hasn't Found Its True Calling Yet: Inside The Voice Assistant 'Revolution'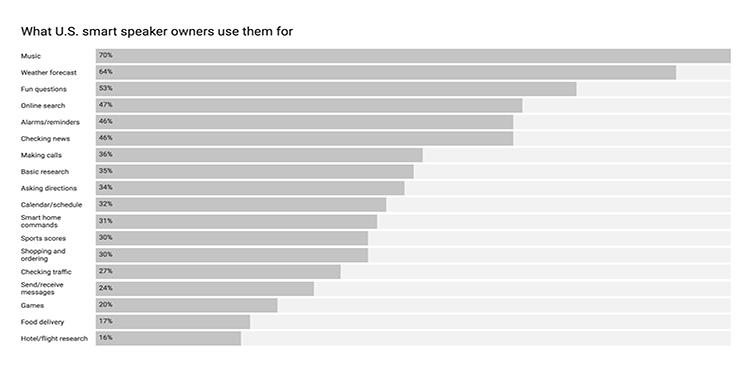 You can soon, if you insist, talk to your microwave — and it will listen. Amazon recently announced a $60 voice-activated microwave, along with 10 other new products using its Alexa voice assistant. Roll your eyes if you'd like, but it's the latest example of Amazon's obsession with making Alexa — which first launched four years ago — ubiquitous, from the kitchen to the car.
And Amazon is hardly alone. Google has been ramping up its Assistant voice-powered gadget lineup, recently announcing the Google Home Hub, a smart speaker with a screen. Facebook just unveiled Portal, a device that specializes in video calls in addition to its smart speaker responsibilities. Apple has its HomePod, plus Siri — which has been around since 2011 — built in to all of its devices, from the iPhone to AirPods.
As the holiday shopping season approaches, voice-powered smart speakers are again expected to be big sellers, adding to the approximately one-quarter to one-third of the U.S. population that already owns a smart speaker and uses a voice assistant at least once a month.
Click here to read more.