US Ecommerce Sales Grew by Nearly a Third in Q2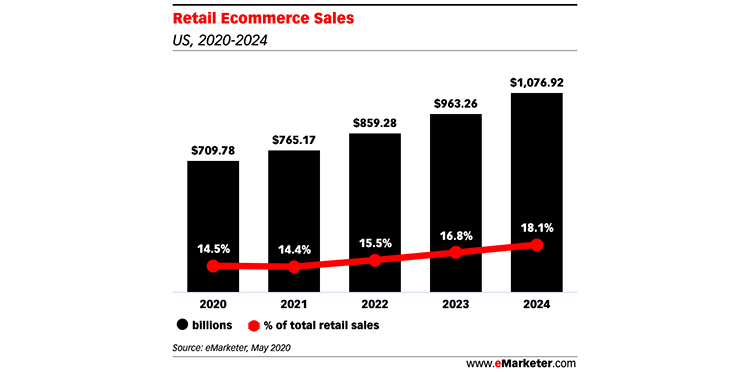 Under stay-at-home orders, US consumers shopped heavily online, as expected: In Q2 2020, US retail ecommerce sales grew by almost a third (31.8%) from the previous quarter, or 44.5% year over year, per the US Census Bureau of the Department of Commerce (DOC).
That's $211.51 billion in Q2 2020, up from $160.41 billion in Q1 2020. This strong ecommerce growth wasn't enough to offset losses from brick-and-mortar store closures, however, as total retail sales dropped 3.9% from the prior quarter.
Read more from eMarketer.