[UPDATE] Music Biz Mourns The Loss of Board Treasurer John Trickett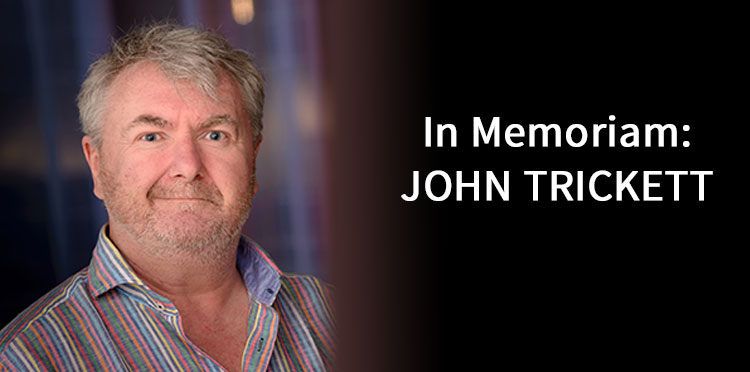 Earlier today, Music Biz Board Treasurer John Trickett was remembered during services held near his North Yorkshire home in the United Kingdom. Trickett passed on August 26 at the age of 53.
Additional services will be held in Los Angeles in the coming weeks. Music Biz will pass along that information as soon as it is available.
For those wanting to pay tribute to John, the family is requesting that donations be made to the neuropathy charities — www.foundationforpn.org/ and www.gaincharity.org.uk.