U.S. MUSIC MID-YEAR REPORT 2018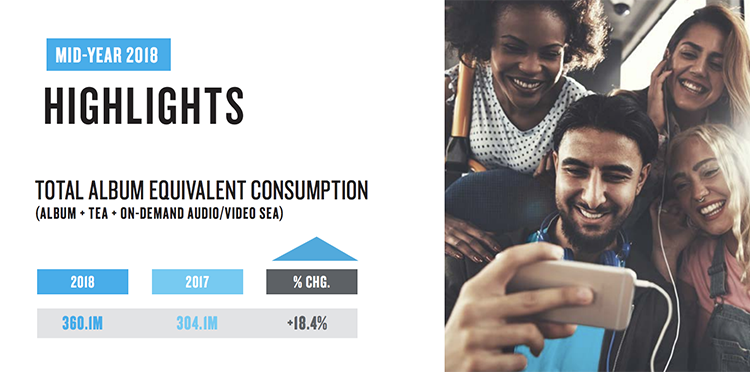 The music industry is in the midst of a growth spurt that has led to 15-year record revenues for the major label groups and continues to break new consumption records for the first half of 2018. Total album equivalent consumption, which includes physical and digital album sales, song sales and on-demand audio and video song streams are up 18%.
Click here to read more.