Time Flies: U.S. Adults Now Spend Nearly Half A Day Interacting With Media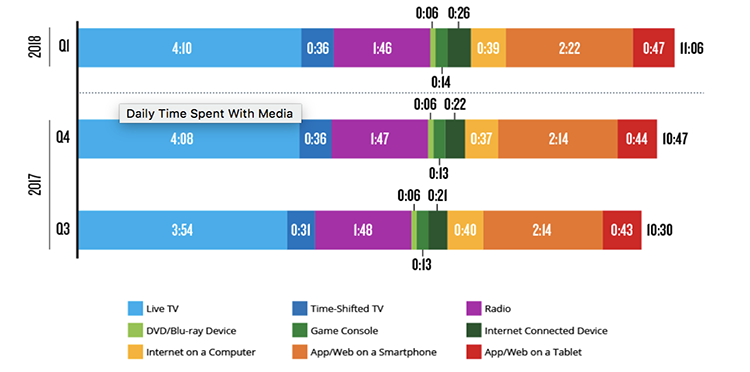 According to the first-quarter 2018 Nielsen Total Audience Report, nearly half an adults' day is dedicated to consuming this content. In fact, American adults spend over 11 hours per day listening to, watching, reading or generally interacting with media. Behind this surge are the growing use of new platforms, as well as the younger, multicultural generations who leverage them.
Click here to read more.