Third Man Records to Host 'Live-to-Acetate' Performance by Ashley Monroe During Music Biz 2015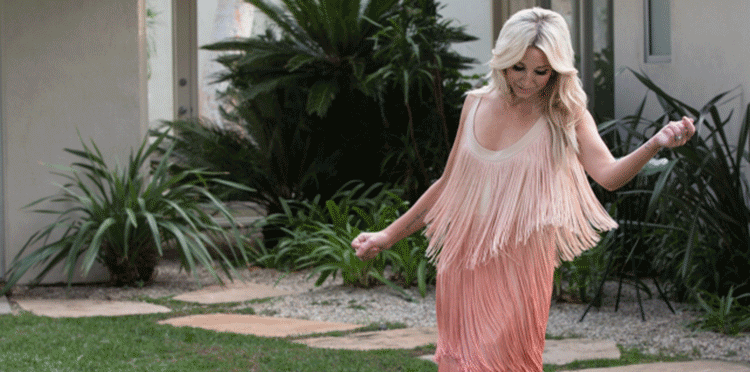 May 1, 2015 – The Music Business Association (Music Biz) is teaming up with its new member company Third Man Records for a special live-to-acetate performance from critically-acclaimed Country music singer/songwriter Ashley Monroe on May 12th at 8 p.m. during the annual Music Biz 2015 conference. The concert, held at Third Man's Blue Room venue, will be recorded live, mixed in real-time, and instantly cut to acetate for distribution. 
"Third Man's 'live-to-acetate' concert series is truly one of a kind, and we're happy to highlight it during Music Biz 2015 with an amazing artist like Ashley Monroe," said Robby Towns, Director, Digital Strategy & Community, Music Biz. "As interest in vinyl continues to grow, it is important that the industry provide innovative physical products to maintain this momentum and capture the attention of all types of music lovers. Third Man has proven itself to be a major creative force in this regard, and we're excited to watch their process come to life during Ashley's sure-to-be-killer performance."
"There's nothing like being at a show and having that live music experience, and I think it's really cool that people will be able to have this performance on vinyl, which I just love," said Monroe. "I'm thrilled they asked me to be a part of this special show and  looking forward to working with Third Man and Music Biz to create something unique before I release my new album this summer."
This summer, Monroe will release her as-yet-untitled second album, which features the upbeat new single "On to Something New" and was produced by Country legend Vince Gill alongside renowned engineer Justin Niebank. She rose to prominence with her Top 40 U.S. Country single "Weed Instead of Roses" from 2013's Like a Rose album and later topped the U.S. Country Airplay chart with her Blake Shelton duet "Lonely Tonight," which also reached #2 on the U.S. Country chart and #1 on the Canada Country chart. She is also a member of Country supergroup Pistol Annies with Miranda Lambert and Angeleena Presley. The group's debut album, Hell on Heels, has been certified Gold on the strength of the Platinum-selling single "Hell on Heels," and their followup album Annie Up reached #5 on the Billboard 200 chart. The group is also featured on Blake Shelton's double-Platinum single "Boys 'Round Here," which reached #12 on the Billboard Hot 100 chart. Monroe is currently preparing for a summer tour on which she will perform select dates on Rascal Flatts' Riot Tour before joining up with Little Big Town.
Music Biz 2015, which will be held in Nashville for the first time in Association history on May 12-14, is the music industry's premier event, giving the commerce and content sectors a place to meet with trading partners, network with new companies, and learn about new trends and products impacting the music business. Registration is available now. For more information or to sign up for the conference, visit http://musicbiz2015.com.