Third Annual Metadata Summit Shines Light on Often-Overlooked Digital Data Issues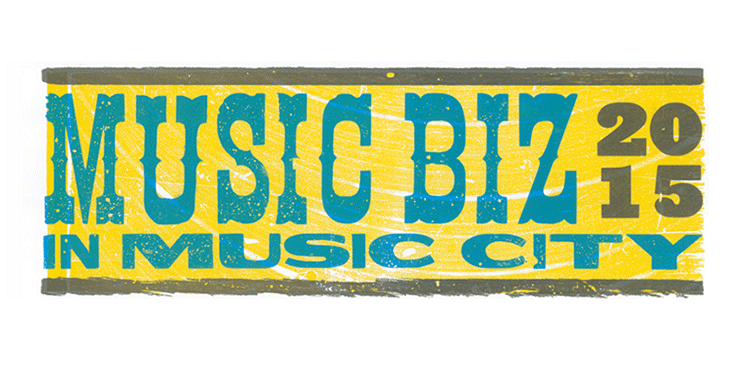 April 8, 2015 – The Music Business Association (Music Biz) is bringing back its popular Metadata Summit for a third go-round on Tuesday, May 12, from 9 a.m. to 3:15 p.m. at the Sheraton Nashville Downtown Hotel in Nashville during the Music Biz 2015 conference.
The Summit provides a rare opportunity for industry heavy-hitters and newcomers alike to gather and discuss the often-overlooked topic of music metadata, which is quickly becoming one of the most important issues in the music business as digital services continue to grow and evolve. This year's event will kick off with a keynote from Mike Jbara of Warner Music Group. A variety of industry experts from the Universal Music Group, The Recording Academy, BMI, the RIAA, Pandora, Getty Images, SONOS, The Echo Nest, and more will then take the stage to address the current state and size of the market, interoperability, high resolution audio and images, data storytelling, future business models enabled by metadata, and more. "The Metadata Summit is often one of the most lively sessions at Music Biz," said Bill Wilson, Vice President of Digital Strategy and Business Development for Music Biz. "The topic actually powers some of the most exciting new developments in the music industry. Without it, fans would not be able to find their favorite artists' tracks on digital streaming and download services, internet radio stations would not be able to personalize what you hear, and there certainly wouldn't be any artist photos or bios to provide context for the tracks you're listening to. We're happy to provide a place for metadata issues to be discussed and figured out as we work to make the digital music experience the best it can possibly be."
Admission to the Metadata Summit is included in the registration price for the full Music Biz 2015 event. Tickets can also be purchased separately on EventBrite, with members paying $100 each and non-members paying $149 each.
The currently confirmed agenda for the Metadata Summit is below.
9:00 AM – 9:15 AM
Welcome
9:15 AM – 9:45 AM
Keynote
Mike Jbara, Warner Music Group
9:45 AM – 10:45 AM
Prepping for the Music Datapocalypse
While it's not time to grab your crossbows and stockpile the canned goods, legacy information infrastructure systems and teams are already stressed to their limit handling current levels of data and transactions. In addition, new business models and a growing global marketplace require exponential increases in systems, standards compliance, and raw computing power. Analysts and industry experts will discuss the current state and size of the market, highlighting transaction volumes and the potential solutions.
Moderator: Mark Isherwood, DDEX
Joe Conyers III, Songtrust
Jim King, BMI
Jim Lucchese, The Echo Nest
10:45 AM – 11:15 AM
Acronym Salad: Digital Standards & Identifiers Status Report
DDEX Update – Mark Isherwood, DDEX
ISRC Update – David Hughes, RIAA
ISNI Update – Paul Jessop, County Analytics
11:15 AM – 12:15 PM
Interoperability: Less Talk, More Action
The music business has its own particular way of extracting defeat from the jaws of victory. It seems that every few years, there's the announcement of a colossal boondoggle, and the clock gets set back to zero on solving problems. This panel will perform a post-mortem on industry initiatives of the past and examine what can be done to further interoperability in the future.
Moderator: Tony Brooke, Pandora
Jim Griffin, OneHouse
Frank Johnson, MediaNet
Chris Read, Isolation Network Inc.
1:15 PM – 2:00 PM
Next Generation Listener Experiences: High Quality Assets & Images
The new customer acquisition battleground is context. Enhancing the listening experience is essential to differentiating the value of recorded music services in order to capture "earshare." This forum will discuss the implications of the shift toward high-quality audio, visual, and informational assets. It is imperative that content owners future-proof their assets, but what does that require in a market with disparate options? What are the costs and realities of retrofitting catalogue for the demands of the future? The cost of future-proofing assets moving forward? What is the standard for HQA? How do you create 4000 x 4000 pixel images of album minis from catalogue created 25, 30, 40 years ago? What else are users looking for, and what data infrastructure is needed to support the needs of customers?
Moderator: Rob Weitzner, Consolidated Independent
Vince Bannon, Getty Images
Kristen Bender, SONOS
Barak Moffitt, Universal Music Group
Julien Simon, Deezer
2:00 PM – 2:30 PM
Elvisualization & More
By weaving together enormous sets of data, we're now able to explore and enjoy music in ways that were never possible before. We're packaging up our data research and sharing it not just as data stories, but also as simple apps that can help fans and the industry listen to and learn about music and how people listen to it. In "The Elvis Influence," we looked into how The King lives on by tracing his influence on just about any other artist you enter into the app. That's just the beginning of what we're up to. In this talk, Spotify data storyteller and editor of insights.spotify.com will lay out the theory and science behind data storytelling in a straightforward way, with concrete examples and listening samples. Don't be fooled by the word "data" — in this case, it's another word for "how people listen to music and what that can tell us."
Eliot Van Buskirk, The Echo Nest/Spotify
2:30 PM – 3:15 PM
Beyond the Stream: Future Business Models in Metadata
Metadata has been a staple in managing the day-to-day digital supply chain and operations for the music industry for over a decade. However, advances in technology and thought leadership in this space have it poised to build the business models for the future of music. Join our panelists to discuss what's happening in today's world of metadata and contextual assets and how artists can expect to have new and/or improved revenue streams because of these advances.
Moderator: Larry Mills, We Are the Hits
Kevin Arnold, OpenAura
Bob Barbiere, Dubset
Maureen Droney, The Recording Academy
Chris McMurtry, DART
Music Biz 2015, which will be held in Nashville for the first time in Association history on May 12-14, is the music industry's premier event, giving the commerce and content sectors a place to meet with trading partners, network with new companies, and learn about new trends and products impacting the music business. Registration is available now. For more information or to sign up for the conference, visit Music Biz 2015.