The Westwood One 2019 Audioscape: Smart Speaker Popularity Continues Full Steam Ahead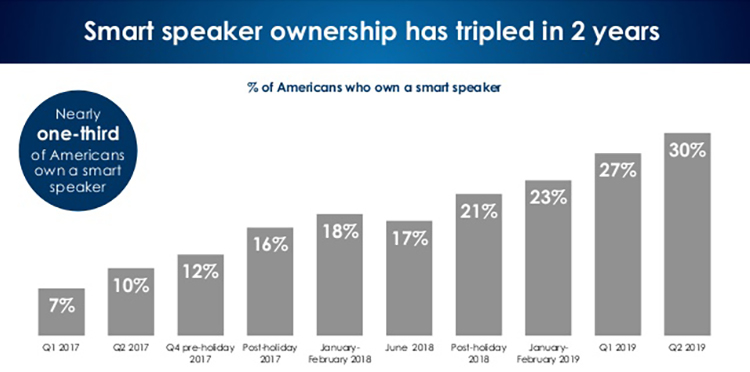 The number of Americans who reported owning a smart speaker increased threefold from Q2 2017 to Q2 2019. According to Edison Research's "Share of Ear," in Q2 2019, 30% of Americans reported owning a smart speaker compared to the 10% in Q2 2017. Brands and their agencies are noticing this growth and are beginning to use or consider the smart speaker platform.
Westwood One commissioned Advertiser Perceptions to ask over 300 marketers and agencies their perspective about advertising on voice-activated devices in January 2018, and then again in March 2019. The change was stunning. In a little over a year, the amount of marketers and agencies utilizing smart speaker opportunities doubled from 18% in January 2018 to 36% in March 2019.
Click here to read more.