The Pandemic Has Driven Boomers to Increase Their Digital Shopping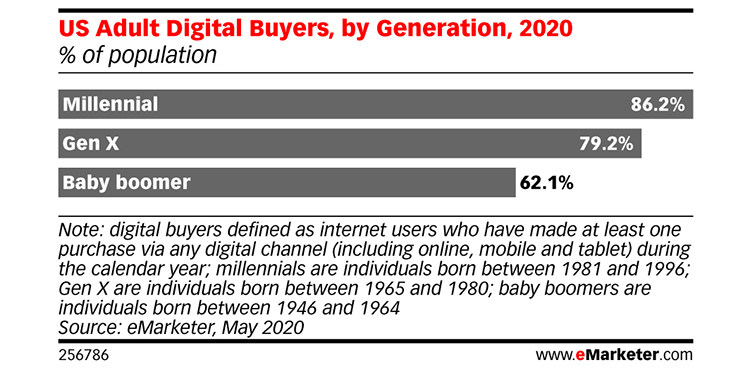 As the pandemic caused widespread shutdowns, consumers who traditionally preferred brick-and-mortar retail shifted at least some of their spending to digital channels. When transacting purchases, many boomers have adopted ecommerce—though it's yet another area where they lag behind younger adults. We estimate that 62.1% of boomers in the US will be digital buyers this year, well short of the percentages of Gen Xers and millennials.
The pandemic quickly upended many shopping habits. Polling by First Insight found a steep rise between late February and mid-March in the proportion of boomers saying they had shifted buying to online, from 8% in the earlier survey to 34% in the later one.
Click here to read more from eMarketer.