The Future Of What Episode #208 — 2023 Leading Light Nominees Pt. II (The Orchard, A to Z Media, WMG)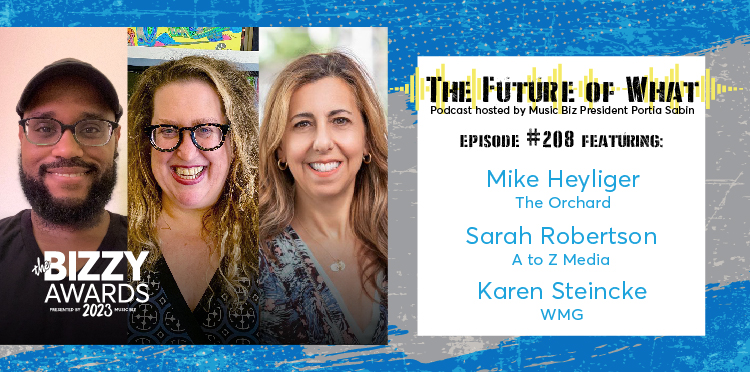 2022 marked the first edition of Music Biz's Bizzy Awards program, a crowd-nominated series of honors recognizing music industry individuals and companies who strive to advance commerce in our industry and make it a better place to work. This ceremony marked the debut of the Leading Light Award, which is given to a company or executive that has supported their staff via internal initiatives aimed at improving mental health, wellbeing and work/life balance. In our second episode covering the 2023 Leading Light Award, we talk with Mike Heyliger of The Orchard, Sarah Robertson of A to Z Media, and Karen Steincke of WMG about each company's nomination and how they have evolved to support its staff!
You can click here to listen to Pt. 1 on our 2023 Leading Light interview series to hear from TuneCore CEO, Andreea Gleeson.