Sylvia Rhone to Receive Presidential Award at Music Biz 2014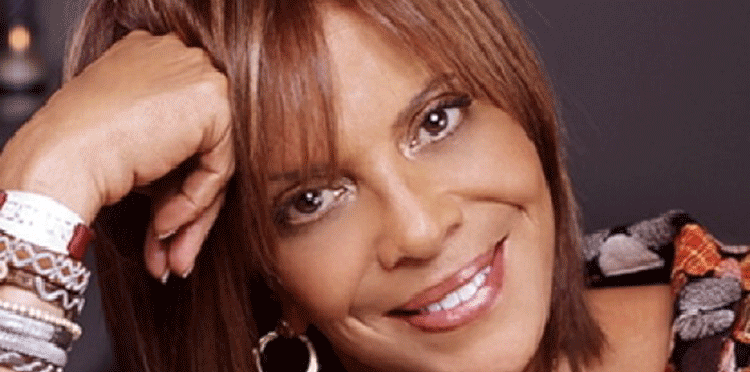 Makes History as First Female Honoree
January 22, 2014 – The Music Business Association (Music Biz), formerly known as NARM and digitalmusic.org, will present its prestigious Presidential Award for Sustained Executive Achievement to Sylvia Rhone, founder and CEO of Vested in Culture, distributed by Epic Records, on Wednesday, May 7, at the Opening Session of the Music Biz 2014 annual convention at the Hyatt Regency Century Plaza Hotel in Los Angeles.
Rhone will be the first female executive to receive the Award, which has previously been presented to industry luminaries such as Clive Davis, Ahmet and Nesuhi Ertegun, Akio Morita, Walter Yetnikoff, Paul Smith, Henry Droz, Russ Solomon, Jack Eugster, Eric Paulson, Bob Higgins, Jim Urie, John Marmaduke, Dick Clark, Casey Kasem, Ted Cohen, and Don Cornelius, as well as organizational honorees such as the Country Music Association (CMA), the Recording Academy, and the Recording Industry Association of America (RIAA).
"We couldn't be more pleased to welcome Sylvia into the ranks of our esteemed Presidential Award recipients," said James Donio, President of Music Biz. "Her career has spanned four decades, during which she has helped transform the music industry. Rising to the most senior positions at all three major labels, her commitment, vision, and leadership have set a very high bar for others to emulate. At a point where many could choose to simply rest on their laurels, she's continuing to be a pioneer with her new venture Vested in Culture. She has truly earned this distinction, and we're excited to have her as our first female honoree."
"I have had the fortune of working with many of the past honorees who have received this distinguished recognition from the Music Business Association, and it is a true privilege to be counted among them," said Rhone.
Rhone got her start as a secretary at Buddha Records in 1974, before working her way up to Atlantic Records, where she was promoted to SVP/GM in 1986. At Atlantic, she is credited with reinvigorating the label's black music mission and launching the careers of En Vogue, Levert, Brandy, and MC Lyte. It was under her watch that Billboard magazine named Atlantic the No. 1 Black Music Division in 1988. Two years later, Rhone made history when she was named CEO/President of Atlantic's EastWest Records America division. She was the first African-American woman to head a major record company. In 1994, Rhone was tapped to become Chairman/CEO of the Elektra Entertainment Group. There, she guided the merger of Elektra, EastWest, and Sire Records, while nurturing the careers of a diverse group of major acts such as Missy Elliott, Busta Rhymes, Jason Mraz, Third Eye Blind, Metallica, AC/DC, Natalie Merchant, Tracy Chapman, Gerald Levert, Yolanda Adams, and Ol' Dirty Bastard.
She moved to Universal in 2004, when she became President of Motown Records, EVP of Universal Records, and Chairman of the Universal Motown Record Group. She remained with Universal Motown after it split off from Universal Republic Records in 2006, expanding the reach of hip-hop imprint Cash Money and utilizing social media and digital platforms to connect artists such as Stevie Wonder, Erykah Badu, Kid Cudi, Akon, and Blue October with their fans. In 2012, she founded Vested in Culture under the umbrella of Sony Music Entertainment.
Rhone has been featured on Entertainment Weekly's Most Influential People list six times and The Hollywood Reporter's Women in Entertainment Power list seven times, in addition to recognition from NBC, MTV, BET, Rolling Stone, VH1, Billboard, Vibe, Ebony, and Black Enterprise. She has also won numerous awards, including the 2012 Essence Black Women in Music Trailblazer Award, the 2011 Keepers of the Dream Award, the 2010 Lexus Pursuit of Perfection Award, the Turner Broadcasting Trumpet Award, Ms. magazine's 2001 Woman of the Year award, and many more. She is a member of the Board of Directors of the Alvin Ailey American Dance Theater and the Rock and Roll Hall of Fame.
Music Biz 2014, which will be held May 6-8, is the music industry's premier event, giving the commerce and content sectors a place to meet with trading partners, network with new companies, and learn about new trends and products impacting the music business.