Super Listeners 2019 Report from PodcastOne and Edison Research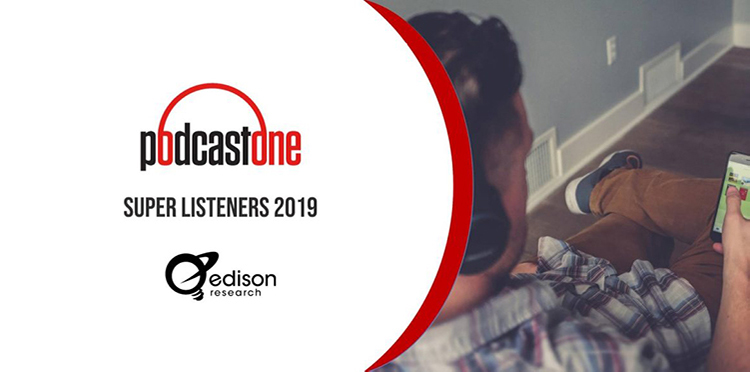 Weekly podcast listeners who consume more than five hours of podcasts per week are the subject of the first-ever Super Listeners study from PodcastOne and Edison Research. These podcasting "Super Listeners," podcasting's heaviest listeners, have emerged as valuable targets for advertisers and trusted allies for podcast sponsors according to this groundbreaking study.
Key takeaways from the report include:
• 70% of Super Listeners say they have considered a new product or service as a result of hearing an ad on a podcast.
• More than half (57%) of Super Listeners consume more than eight hours per week of podcast content, which means their potential exposure to podcast advertising is high relative to the rest of the podcast audience.
Click here for the full report.