Streaming Pushes Migos To #1: Comment from Music Biz President James Donio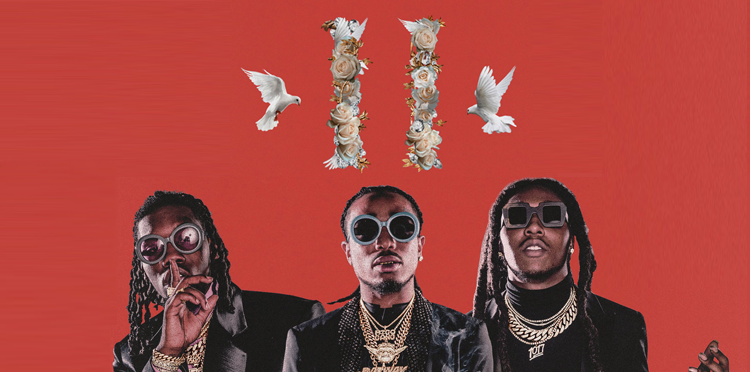 James Donio, President of the Music Business Association (Music Biz), commented on this week's sales numbers issued by Nielsen (published by Billboard – albums, singles) and BuzzAngle Music (published by HITS Daily Double – albums, singles).
"This week, Migos became only the fifth Rap group to score multiple #1 albums, topping the Nielsen and BuzzAngle Music charts with Culture II. The album moved over 199,000 album equivalent units to reach the summit, including a massive 150,000 in streaming equivalent albums (SEAs). That makes it the biggest streaming week since April 2017, when Kendrick Lamar's DAMN. hit the charts. British Dance act Above & Beyond also performed well with their new album, Common Ground, which reached #3 on the Billboard 200 and #5 on the HITS Top 50 Chart. In addition, last week's GRAMMY Awards made their impact felt, with the night's big winner Bruno Mars jumping 10-4 with a 89% sales bounce on the Billboard 200 and 14-3 on the HITS Top 50 Chart with a sales jump of 169%.
"On the singles side, Drake's 'God's Plan' continued to dominate, holding on to its #1 spot on the Billboard Hot 100 and BuzzAngle Top Songs chart with the fourth-biggest streaming week of all time. The only tracks to perform better were Baauer's 'Harlem Shake' (with separate weeks at #1 and #2) and Taylor Swift's 'Look What You Made Me Do.' Justin Timberlake also landed his 19th Top 10 single on the Billboard Hot 100, with 'Say Something' featuring Chris Stapleton debuting at #9 on the chart and hitting #2 on the BuzzAngle tally. Migos' Cultuire II also made its presence felt, with four tracks from the album appearing in the BuzzAngle Top 10.
"Next week, we will see how big of a week Justin Timberlake can rack up with his new album, Man of the Woods, following last night's halftime performance at Super Bowl LII."