Staying Put: Consumers Forced Indoors During Crisis Spend More Time on Media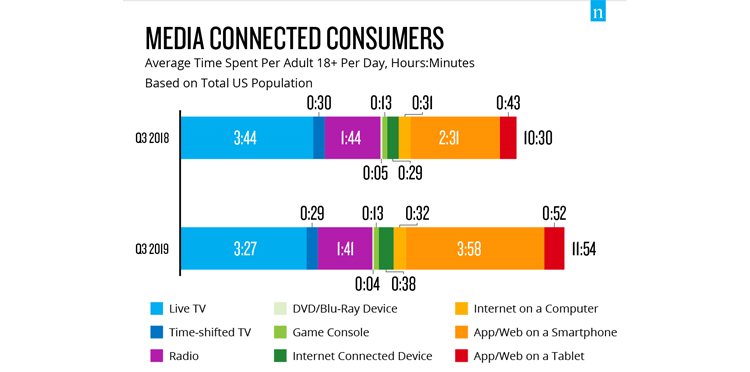 Regardless of whether you call it social distancing, quarantining or retreating to a safe place, heading home amid concerns about the novel coronavirus (COVID-19) is bound to affect media consumption habits. In fact, staying put in our homes can lead to almost a 60% increase in the amount of content we watch in some cases and potentially more depending on the reasons. Considering that consumers around the globe are already leaning into the growing array of content options and channels, a 60% increase is significant.
Click here to read more from Nielson.