Statement from the Music Business Association Regarding the State of Tennessee's Anti-LGBTQ+ Legislation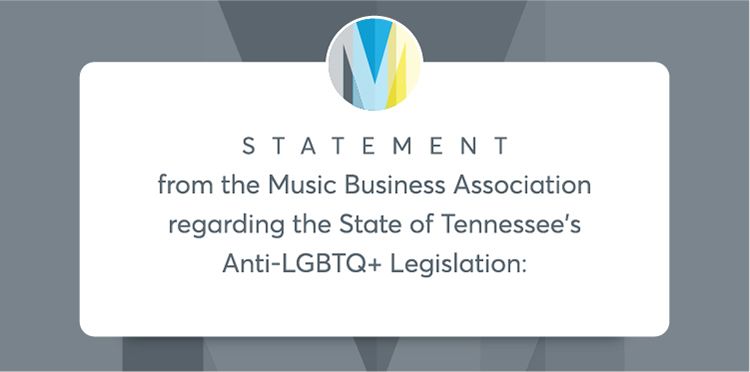 The Music Business Association condemns the decision by Tennessee state lawmakers to pass recent discriminatory bills removing the rights of transgender youth to receive gender-affirming healthcare and effectively making the performance of drag shows in public places illegal. These bigoted actions are especially concerning as we believe the intentional use of vague, inflammatory language will act as a gateway to encouraging acts of violence against the LGBTQ+ community.
Our Annual Music Biz Conference has brought more than 2,500 attendees from 30 countries and all walks of life to Nashville since 2015. In our second year in Nashville, we publicly condemned Tennessee lawmakers' support of the discriminatory HB 2414 "Bathroom Bill" and HB 1840 "Counseling Discrimination" legislation. Almost eight years later and things appear to be getting worse, not better for trans and LGBTQ+ people in this state.
The music industry is built upon the work of artists, many of whom identify as trans, non-binary, genderqueer, and LGBTQ+. Legislation like this threatens the safety of artists and others, and will force businesses to reconsider holding events in this state. The safety of our conference attendees is central to our Association and will be of paramount concern in planning future events under the Music Biz banner.


From Nashville Scene: "More Than a Billboard: Resources for LGBTQ Nashvillians"