State of the YouTube Music Economy 2.0: A Turning Point for All Parties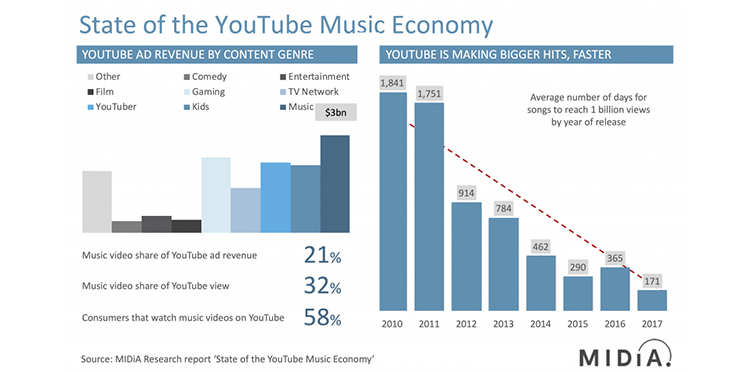 According to a new report from research firm MIDiA Research, YouTube is the main way that all consumers aged 16 to 44 discover new music. Music videos are the single most popular video category on YouTube, accounting for 32% of views. Trends show that consumers are flocking to YouTube in ever greater numbers and, crucially, using it for music more than ever before. In response, YouTube is gearing its discovery and recommendation algorithms more closely to music.
Click here to read more.