Spotify Celebrates a "Decade of Discovery!"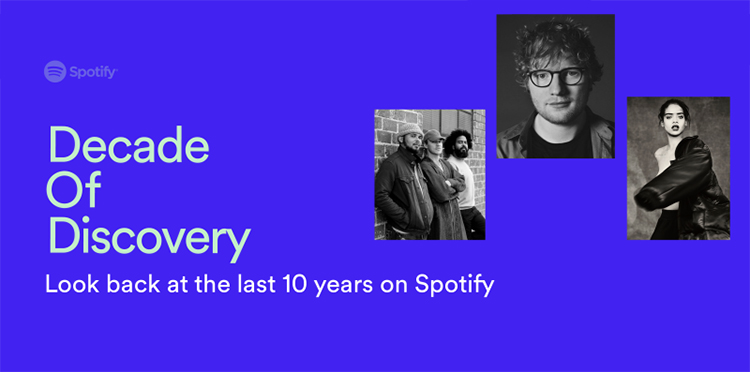 October marks the 10th anniversary of the launch of Spotify, and without a doubt music consumers have truly embraced the streaming platform:
Spotify has

180 million

monthly active listeners and is active in

65 countries.
Users have access to

40 million songs & podcasts

in Spotify's library.
3 billion playlists

have been created, including songs from

over 2,000 available genres

.
Listening diversity on Spotify, or the number of artists users listen to, has increased

at an average of

8% per year over the past 10 years

. And in the past three years alone, listener diversity has increased by

about 40%.

Even more fun facts can be found below, and be sure to listen to Spotify's anniversary playlist featuring the 100 most streamed songs of the decade!