Sony Music Publishing Strikes Global Deal With India-Based Record Label Big Bang Music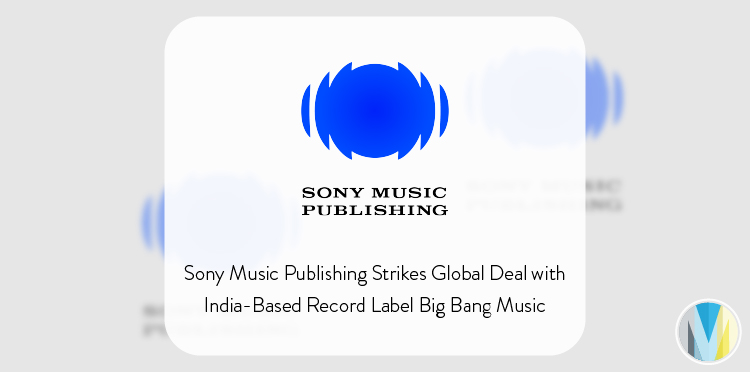 Sony Music Publishing has signed a global publishing deal with Big Bang Music, a record label based in India described as "a new age music platform, dedicated to finding superstars in the Indie music space." Per the partnership, Sony Music Publishing will administer & promote Big Bang's songs globally to help expand the audience and revenue opportunities for its catalog, both through sync placements and global songwriter collaborations.
"BGBNG is an exceptional platform for emerging artists and songwriters," said Dinraj Shetty, Managing Director of Sony Music Publishing India. "Through this partnership, we aim to provide opportunities for their vibrant new-age artists, help them collaborate with our global songwriters, and support them with a best-in-class global publishing ecosystem.
Click here to read more from Music Business Worldwide.