Sony Music Publishing Promotes Nick Bral to Vice President, Creative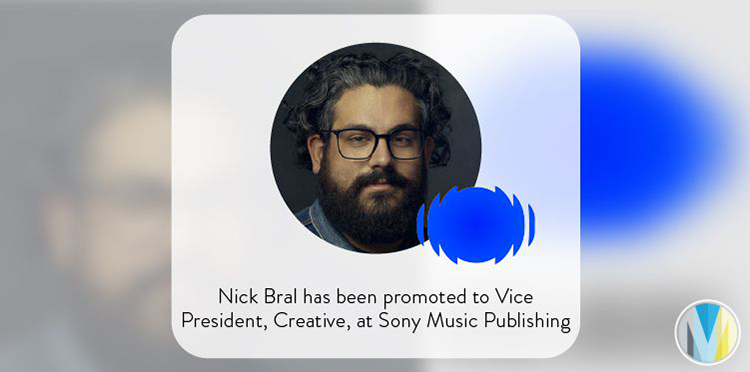 Sony Music Publishing has promoted Nick Bral to the role of Vice President, Creative. In this capacity, he will focus on managing songwriter relations, continuing to advance songwriter discovery, and develop efforts to foster creative collaboration on behalf of the company's U.S. roster. He will report directly to SVP, Creative, Jennifer Knoepfle. Bral joined the company in 2013 as an A&R assistant, and through his time there has worked with artists including Wallows, Gus Dapperton and Lindgren. 
"I started my career at Sony Music Publishing almost a decade ago and I feel incredibly grateful to continue to grow hand in hand with a roster of top tier songwriting talent," Bral said. "I would like to thank Jon, Jenn, and Amanda for providing invaluable mentorship throughout my journey and I look forward to learning from Walter in this next chapter."
Click here to read more from Music Business Worldwide.