Songwriters & Publishers Town Hall to Feature Update from Copyright Office's Jacqueline Charlesworth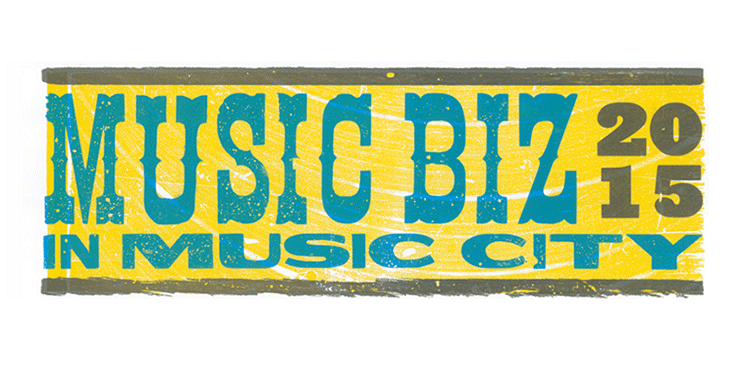 Spotify, YouTube, more to address publishing aspects of their platforms
April 15, 2015 – The Music Business Association (Music Biz) will tackle the serious challenges and exciting possibilities facing today's songwriters and music publishers during the Songwriters & Publishers Town Hall on Thursday, May 14, from 9 a.m. to 12 p.m. at the Sheraton Nashville Downtown Hotel in Nashville during the annual Music Biz 2015 convention. The event will include a presentation from Jacqueline Charlesworth, General Counsel and Associate Register of Copyrights at the U.S. Copyright Office, who will discuss important legislation surrounding copyrights, including proposed changes to the U.S. Copyright Act and the recently reintroduced Songwriter Equity Act. In addition, executives from BMI, the Harry Fox Agency, ole, Rumblefish, and SESAC will explain how online video can lead to increased revenue, and representatives from Spotify, YouTube, Songspace, Songtrust, and SynchTank will show attendees how their products can help them get the most out of publishing.
"With new, innovative music services popping up seemingly every day, it can be difficult for songwriters and publishers to keep track of the laws governing how they are paid for their music," said Robby Towns, Director of Digital Strategy and Community at Music Biz. "The Songwriters & Publishers Town Hall seeks to provide clarity for our attendees, gathering some of the top minds in copyright to explain the ins and outs of the system. We hope these sessions will give them all the information they need to ensure they are receiving all the royalties they have earned."
Admission to the Songwriters & Publishers Town Hall is included in the registration price for the full Music Biz 2015 event. Tickets can also be purchased separately on EventBrite at a special rate of $29 for the Town Hall only and $99 for a May 14th day pass, which includes admission to the Entertainment and Technology Law Conference from 3:30 p.m. to 6 p.m. The day pass does not include admission to the Awards Luncheon.
The currently confirmed agenda for the Songwriters & Publishers Town Hall is below.
9:00 AM – 9:30 AM
Making the Most of Publishing Deals Through YouTube
Understand best practices that will help maximize the revenue of YouTube publishing deals. Learn the basics of Content ID, data management, and more.
9:30 AM – 9:45 AM
Songspace: Online Catalog Management
Songspace helps music people collaborate, networking professionals, artists, and songwriters via the projects they share. Like an Evernote-meets-Dropbox platform for music teams, Songspace improves the creative process and aggregates content and data like recordings, lyrics, and copyright ownership details for music enterprises.
Robert Clement, Songspace
Jesse Feister, Songspace
9:45 AM – 10:45 AM
How to Grow Revenue with Music in Online Video
In the early days of MTV and for several years following, music videos were primarily utilized as a promotional tool to enhance revenue streams for the recording artist. Today, they are an ever-growing monolith for all parties involved and increasingly so for publishers and songwriters. In today's landscape, every penny matters. So, how does one make sure every cent is being captured in every way possible? How are revenue models changing for existing platforms? What new platforms are worth investing time and energy? Join our panelists to learn about these issues and much more.
Moderator: Maurice Russell, Harry Fox Agency
J. Gibson, Rumblefish
Scott Jungmichael, SESAC
David Levin, BMI
Jim Selby, ole
10:45 AM – 11:00 AM
The Mechanics of Publishing at Spotify
As the streaming model continues to develop and grow, it is imperative that songwriters and publishers understand the operations and mechanics of the platforms they leverage to get music to fans. Join newly appointed Global Head of Publisher Relations James Duffett-Smith for a look at how Spotify licenses the rights to stream your compositions on the Spotify platform. He'll also discuss the global implications for publishers and how to be sure you are making your money.
James Duffett-Smith, Spotify
11:00 AM – 11:15 AM
SynchTank: Automating the Licensing Process
SynchTank creates powerful cloud software to help rightsholders maximize revenue, improve catalog management, and efficiently organize licensing and synchronization processes. SynchTank has over 100 clients across five continents, from top music publishers and record labels to composers, distributors, managers, advertising agencies, and film and TV production companies.
Joel T. Jordan, SynchTank
11:15 AM – 11:45 AM
From the Copyright Act to the Songwriter Equity Act, What's New?
Hear directly from the General Counsel and Associate Register of Copyrights at the U.S. Copyright Office who will discuss important legislation surrounding copyrights, including proposed changes to the U.S. Copyright Act and the recently reintroduced Songwriter Equity Act.
Jacqueline Charlesworth, U.S. Copyright Office
11:45 AM – 12:00 PM
Songtrust: Simplifying Music Publishing Administration
Songtrust, a Billboard "Top Music Startup," helps music makers and rightsholders collect their music publishing royalties. Songtrust offers a one-year global admin deal with simple terms, completely online working with 42 societies and 92+ countries around the world. They've made it easy to get paid publishing royalties from places like YouTube, Spotify, Pandora, terrestrial radio, movies, TV, and pretty much anywhere music is played worldwide.
Joe Conyers III, Songtrust
Music Biz 2015, which will be held in Nashville for the first time in Association history on May 12-14, is the music industry's premier event, giving the commerce and content sectors a place to meet with trading partners, network with new companies, and learn about new trends and products impacting the music business. Registration is available now. For more information or to sign up for the conference, visit http://musicbiz2015.com.