SOCAN is Hiring! — Chief Membership Officer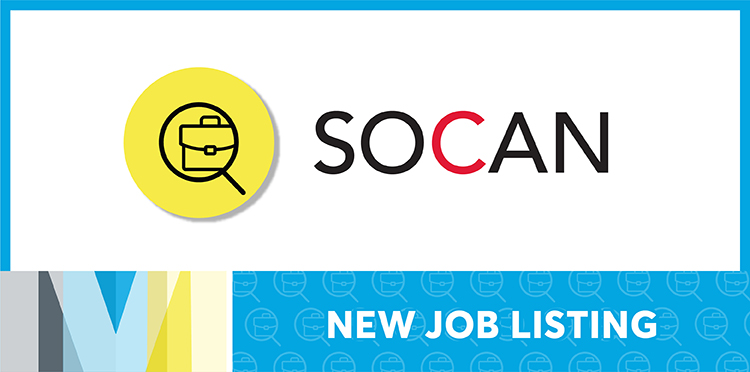 Music Biz partner SOCAN is looking to hire a new Chief Membership Officer:
Overall Responsibility:
Lead the Member Services Department to champion and advocate for SOCAN members and clients ensuring pro-active service is provided through problem identification and resolution. Areas of the department include relationship management focused on recruitment, retention and repatriation also customer service and pro-active royalty tracking and query management.
About SOCAN
SOCAN is Canada's largest member-based rights management organization. We serve and champion more than 160,000 music creators, publishers and visual artists, advocate for them, and protect their rights. We do this by using and building state-of-the art technology that ensures they are paid for their work – music and art we all enjoy.
Click here to learn more and apply.