Seven in 10 Americans Say They Have Been Spending More Time Online This Year Than Ever Before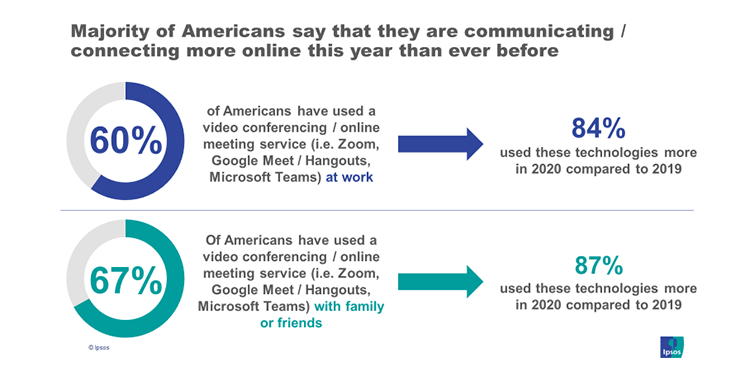 A new Google/Ipsos poll finds that 70% of Americans agree that they have been spending more time online this year than ever before. A majority also admit that they are more concerned now about their online safety, being hacked, and their privacy online than ever. When it comes to the security of their online accounts, less than half report being confident in these – and three quarters admit that they reuse a password for different online accounts at least occasionally.
Click here to read more from Ipsos.