RIAA Releases Mid-Year 2021 U.S. Music Revenues Report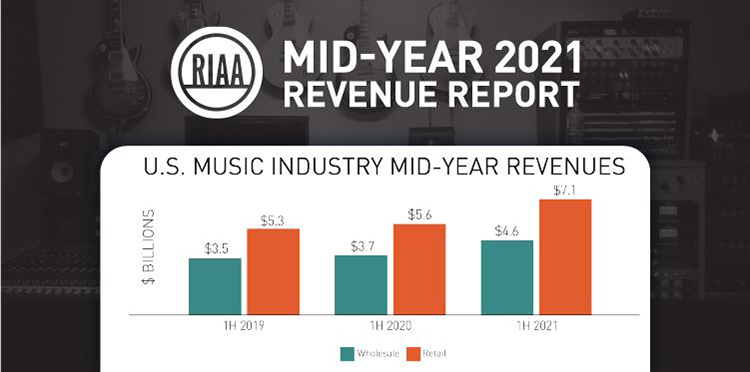 The Recording Industry Association of America (RIAA) today released their comprehensive mid-year music revenues report, showcasing a 27% increase for the first half of 2021 for a total retail value of $7.1 billion. Paid music subscriptions accounted for nearly two-thirds of total revenue in this time, with the number of subscriptions surpassing 80 million. Vinyl record revenues continue to grow despite the challenges in production, shipment and retail sales caused to the COVID-19 pandemic, increasing 94% to reach $467 million in H1 2021.
Click here to access the full report, as well as commentary from RIAA Chairman & CEO, Mitch Glazier.