RIAA Releases Mid-Year 2020 Recorded Music Revenue Report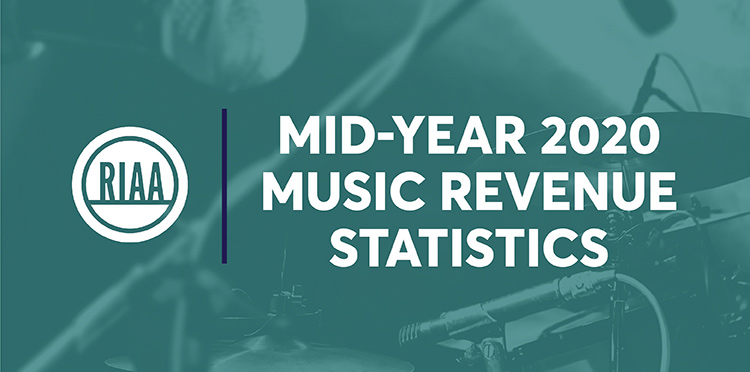 The Recording Industry Association of America (RIAA) has released its 2020 Mid-Year report cataloging revenues of recorded music in the U.S. across all formats, which also explores the effects the COVID-19 pandemic has had on paid music consumption. Despite the pandemic, the report finds that total U.S. revenues from recorded music in the first six months of the year increased by 5.6% to $5.7 billion.
Paid streaming subscriptions, which jumped up 24% in H1 2020, continue to be the major driver of growth in the recorded music sector. Conversely, growth in ad-supported streaming revenues slowed dramatically in the same time frame, due to the impact of the pandemic on advertising markets. While physical sales fell 23% largely because of record store and live venue shutdowns, vinyl record sales grew yet again, by a net of 4% in the first half of the year. Sales of the format comprised 62% of all U.S. physical music sales, surpassing that of CDs for the first time since the 1980s.
"These are historically difficult times: the live music sector is shut down; studio recording is limited; and millions of Americans are out of work across the broader economy," commented RIAA Chairman and CEO Mitch Glazier. "While we're pleased that the years of hard work and resources we've invested in streaming are driving growth in paid subscriptions, today's report demonstrates just how much work remains to achieve a sustainably healthy music ecosystem for both music creators and fans."
Click here to read the full RIAA report.