RIAA Releases Mid-Year 2020 Latin Music Revenue Statistics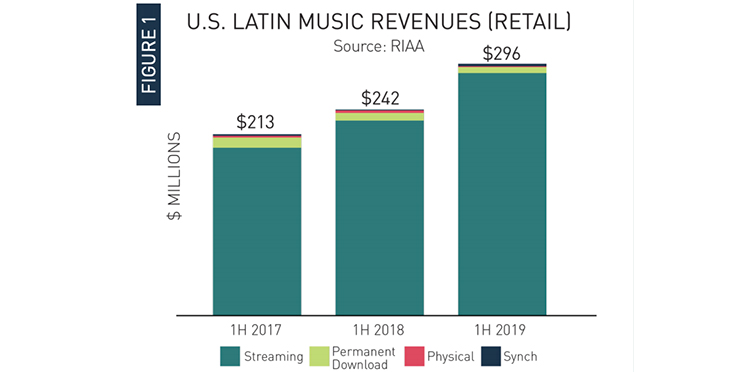 According to the Recording Industry Association of America (RIAA)'s Latin music report for the first half of 2020, revenues from Latin music in the U.S. grew 18.6% to $296.1 million at retail value, the fourth consecutive year of double digit percentage growth. Latin music continued to grow its share of overall U.S. music revenues to 5.2%. Total streaming revenues grew 20.3% to $285.2 million, accounting for 96% of the Latin music market. There were significant differences in results between Q1 and Q2 of 2020, as retail store closures, tour cancellations, and other impacts of Covid-19 affected the music industry in many significant ways.
Click here to access the full report.