RIAA Issues 2019 Year End Music Industry Revenue Report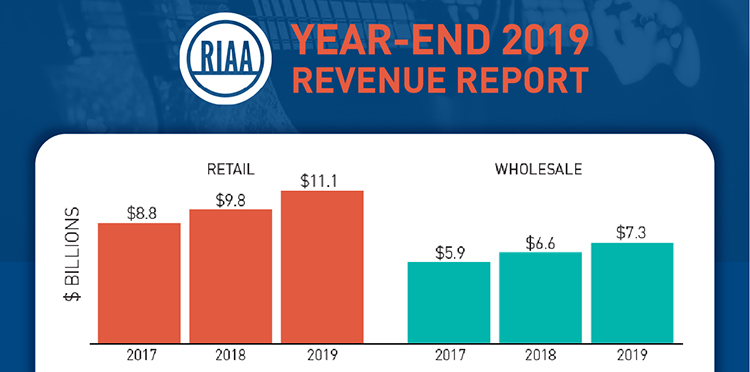 This week, the Recording Industry Association of America (RIAA) released its 2019 Year End Music Revenues Report showcasing a fourth consecutive year of double-digit growth, as overall revenues increased 13% to $11.1 billion. Total revenues from music streaming grew 19.9% to $8.8 billion last year, accounting for 79.5% of all recorded music revenues. On the physical side of the business, revenue from vinyl records saw a 19% increase to $504 million — the largest revenue number the format has yielded since 1988.
Click here for access to the full report, and here for comments from RIAA Chairman and CEO Mitch Glazier.