Report: 1 Billion Devices Support Voice Assistants As U.S. Consumer Base Continues To Grow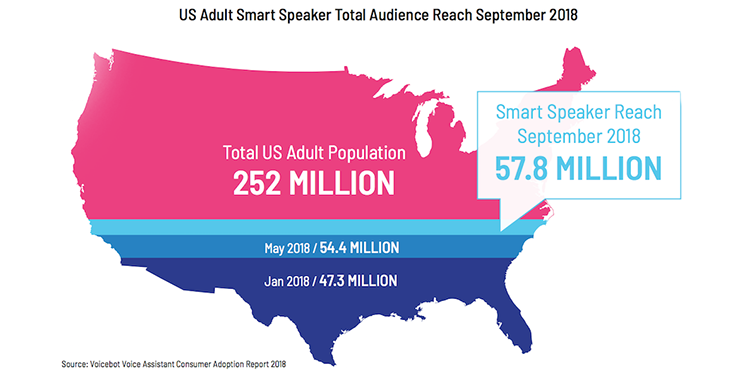 Voice assistants and smart devices are one of the hottest topics for the audio industry, and a new report from Voicebot.ai, PullString, and the RAIN Agency traces the trend's progress. According to the report, voice assistants have moved out of their first phase, marked by availability across platforms and languages and access to core features. It suggested that the second phase of voice will be marked by more nuanced features, use in more contexts, and availability on more connected devices.
The report finds that smart speaker adoption has reached an install base of nearly one in four adults in the U.S., although the authors anticipate reaching 30% market penetration before the end of the year. So far this year, the report found that smart speaker ownership in the U.S. has been steadily rising, from an audience of 47.3 million in January 2018 to 54.4 million in May 2018 to 57.8 million in September 2018.
Click here to read more.