[Register Today] — Music Biz's Entertainment & Technology Law Conference Returns to NYC Sept. 26!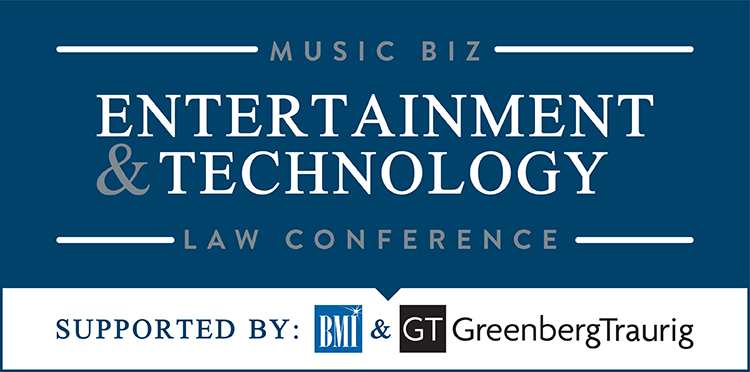 Join Music Biz at the NY offices of Greenberg Traurig for our Fall Entertainment & Technology Law Conference, taking place Thursday, September 26! This exclusive, limited-seating forum helps attendees navigate today's most pressing issues through top-in-class presentations delivered by industry influencers and advocates from the entertainment law community.
Preliminary Sessions at this Fall's event will include:
Charting The Future For the Stem Marketplace
(Pod)Cast Away
Navigating the Dimensions of Metadata
Plus, a panel organized by AIMP and a conversation on cybersecurity/data privacy led by Barry Perlman of Ritholz Levy Fields.
Stay tuned — Final event details coming soon!
Click Here To Register — Early Bird Ends Sept. 8
---
Click here to contact us about sponsorship opportunities or group rates.
For Lawyers: Up to six (6) Continuing Legal Education (CLE) credits will be applied for through the New York State Continuing Legal Education Board. Lawyers based outside of New York can apply for credits according to their state's regulations and guidelines.
Attorneys may receive financial assistance to attend this program. Under the Music Business Association policy, attorneys who require financial assistance may apply in writing, no later than 14 working days prior to the program, explaining the basis of his/her hardship, and, if approved, may receive a discount or scholarship, depending on the circumstances. Please contact Pat Daly at pat.daly@musicbiz.org or call 856.596.2221 for more information.