Redeye and INgrooves Join Music Biz Board of Directors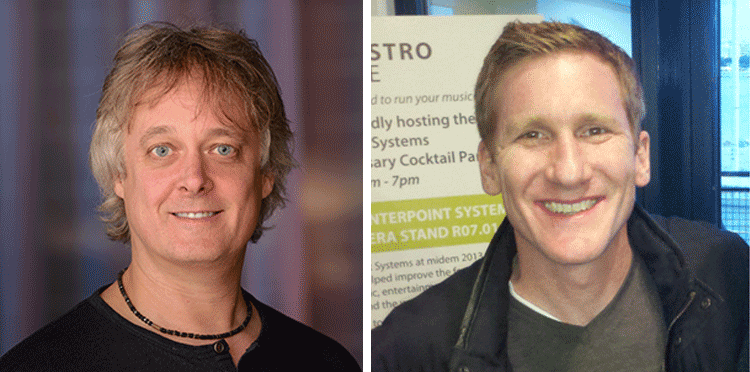 December 9, 2013 – The Music Business Association (Music Biz), formerly NARM and digitalmusic.org, has added Glenn Dicker, Co-Owner of Redeye Incorporated, and Dave Zierler, President of INgrooves Music Group, to its Board of Directors. These two independent distribution representatives expand the Music Biz Board to 18 members representing different parts of the spectrum of music commerce, including physical and digital as well as content companies. 
"Both Glenn and Dave have played a huge part in the music industry's growth, helping a myriad of young, independent artists find their fanbases through Redeye and INgrooves' distribution services," said Jim Donio, President of Music Biz. "Now, as members of our board, they will bring an important voice to the table as we create a vision for the future that is beneficial to all of our members."
"Redeye has always had a great relationship with Music Biz, and I'm looking forward to building on that as a board member," said Dicker. "The music industry is changing every day, and organizations like Music Biz are essential to get everyone on the same page and working toward a common goal. I'm excited to bring my experience with independent distribution to the table and can't wait start working with all of my fellow board members."
"More and more innovative new music companies are springing up every day, and they need an organization like Music Biz to support their interests and give them a framework for success in today's dynamic music marketplace," said Zierler.  "I'm happy to be able to lend my voice to the discussion as a Music Biz board member and am looking forward to getting started."
Dicker is a music-industry veteran who has been active in the scene since 1988, when he worked with Rounder Distribution in Boston. He moved on to found record label Upstart Records in 1994 and became a partner at Redeye, which includes Redeye Distribution and the Yep Roc Music Group, in 1997. He has since helped the company become the second-largest independent distributor in the U.S., winning several NARM Distributor of the Year awards along the way. Currently, Redeye handles distribution for labels such as Daptone, Barsuk, Warp, and Kill Rock Stars, while Yep Roc is the label home to artists including Nick Lowe, Liam Finn, John Doe, and Paul Weller. He also runs publishing company Riff City Sounds with fellow Redeye partner Tor Hansen and sits on the Merlin Board of Directors.
Zierler got his start at PricewaterhouseCoopers, where he advised Silicon Valley clients, before joining startup venture capital outfit ITU Ventures, which invested in early-stage technology companies emerging from college and university campuses. He entered the music industry when Universal Music Group Distribution created a new division dedicated to business analysis and invited him to join. In 2004, he became the first direct employee of the reactivated Fontana, creating the company's financial infrastructure and working on all of its major deals. This led to a position as EVP and GM of INgrooves in 2007 and a reunion with Fontana in 2012, when it was acquired by INgrooves.
Music Biz's Board of Directors also includes:
Rachelle Friedman
J&R Music and Computer World
Chairman
Brett Muhle
iTunes
Vice Chairman
John Trickett
immergent
Treasurer
Len Cosimano
Director-at-Large
Christina Calio
Microsoft
Mike Fratt
Homer's
Steve Harkins
Baker & Taylor
Anthony Montenegro
Nokia
Brad Navin
The Orchard
Bruce Ogilvie
Super D/Alliance Entertainment
Dilyn Radakovitz
Dimple Records
Ryan Redington
Amazon
Steve Savoca
Spotify
Matt Signore
Warner Music Group
Darren Stupak
Sony Music Entertainment
Jim Urie
Universal Music Group Distribution