Recorded Music Revenues Hit $21.5 Billion in 2019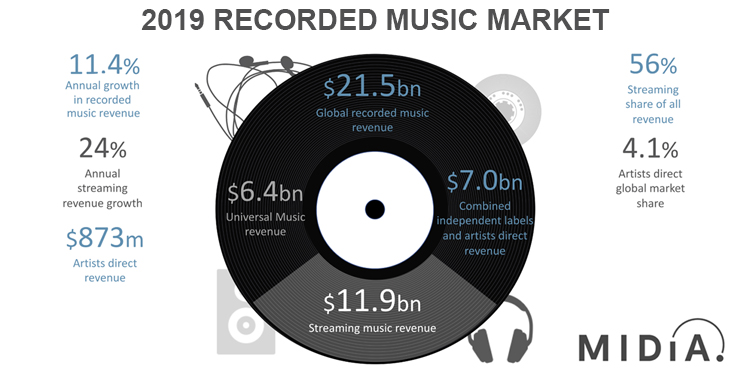 With IPOs from Warner Music and Universal Music pending and continued institutional investment into music catalogues, the music business is firmly in the sights of big money. The performance of the recorded music business in 2019 is going to heat up interest even further.
The global recorded music industry continued its resurgence in 2019 with a fifth successive year of growth. Global revenues grew by 11.4% in 2019 to reach $21.5 billion, an increase of $2.2 billion on 2018. That growth was bigger than 2018 in both absolute and relative terms. Whichever way you look at it, growth accelerated and, crucially, was achieved even though streaming revenue growth slowed.
Click here to read more from MIDiA Research.